Chicken Pochero is the perfect Sunday lunch! This Filipino stew is loaded with vegetables, beans, smoked sausage, and flavorful tomato broth for a delicious and filling meal!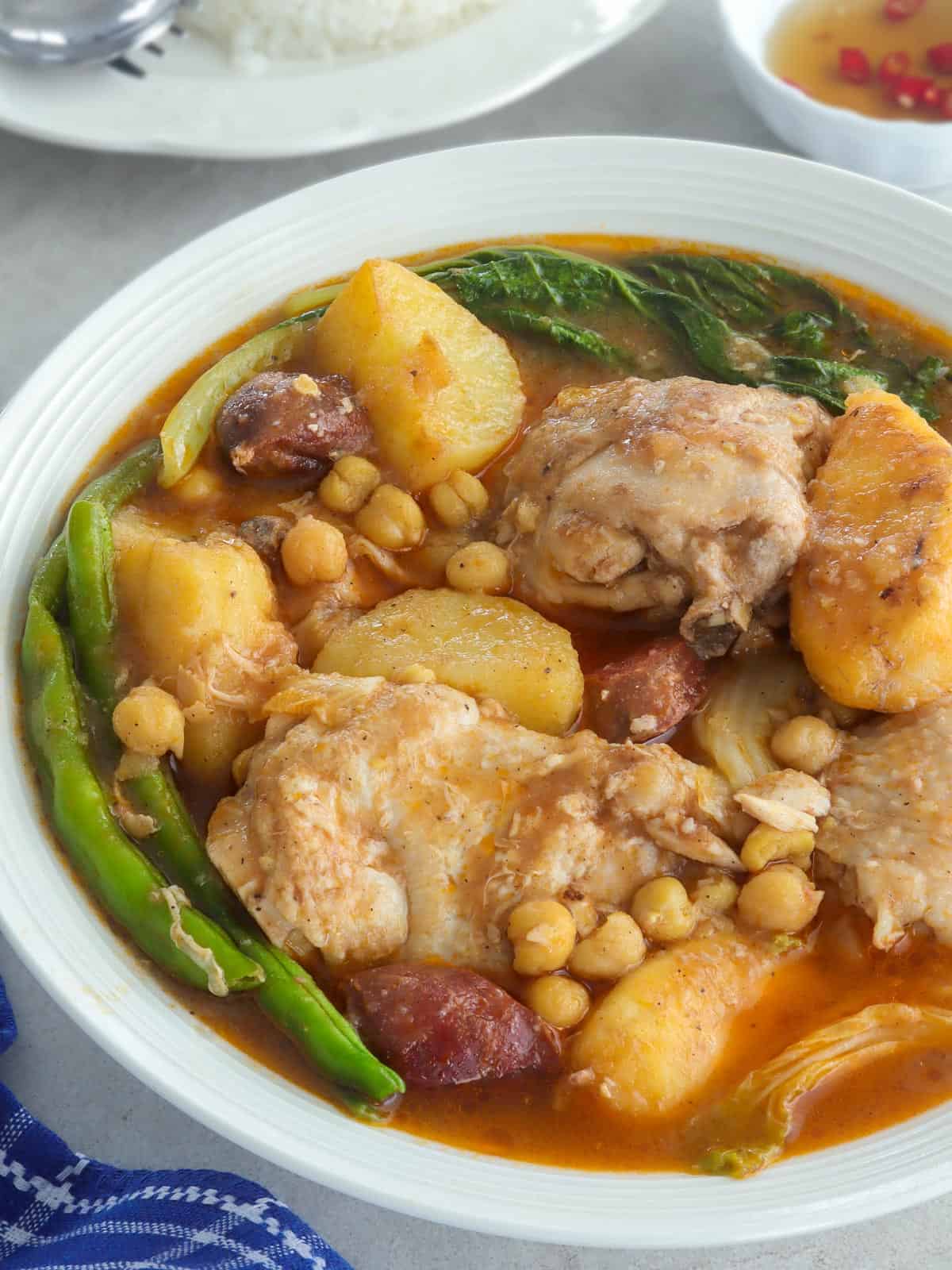 Table Of Contents
What is puchero

Cooking tips

Serving suggestions

More chicken recipes

Chicken Pochero
Soups are one of my favorite things to make. Nothing warms up the belly and comforts the soul, in my opinion, than a hearty bowl of soup. These one-pot meals are easy to put together yet delicious and filling in their simplicity.
Along with the delicious array of tinola, nilaga. sinigang, and bulalo, chicken pochero is another of the piping hot dishes we enjoy at home, even in warmer weather, and especially during chilly winters.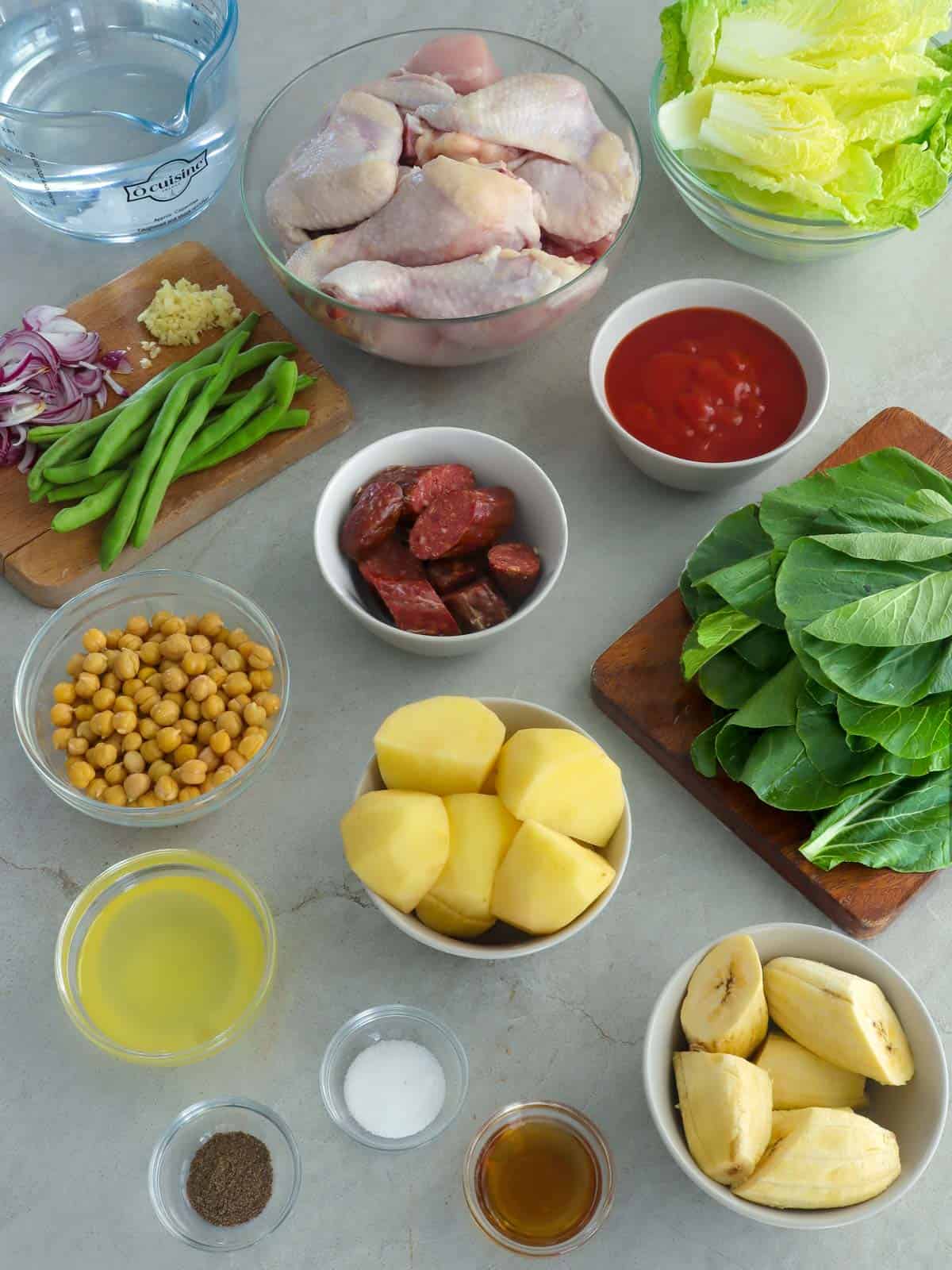 What is puchero
Puchero or Putsero, which means "stewpot," was brought to our shores by centuries-long Spanish colonization and adapted over the years to suit our local ingredients.
This peasant stew is composed of cuts of beef, chicken, pork, or fish cooked in tomato sauce along with fresh produce like potatoes, saba bananas, chickpeas, cabbage, pechay, and green beans, and cured meats such as Chorizo de Bilbao or ham to add a smoky flavor.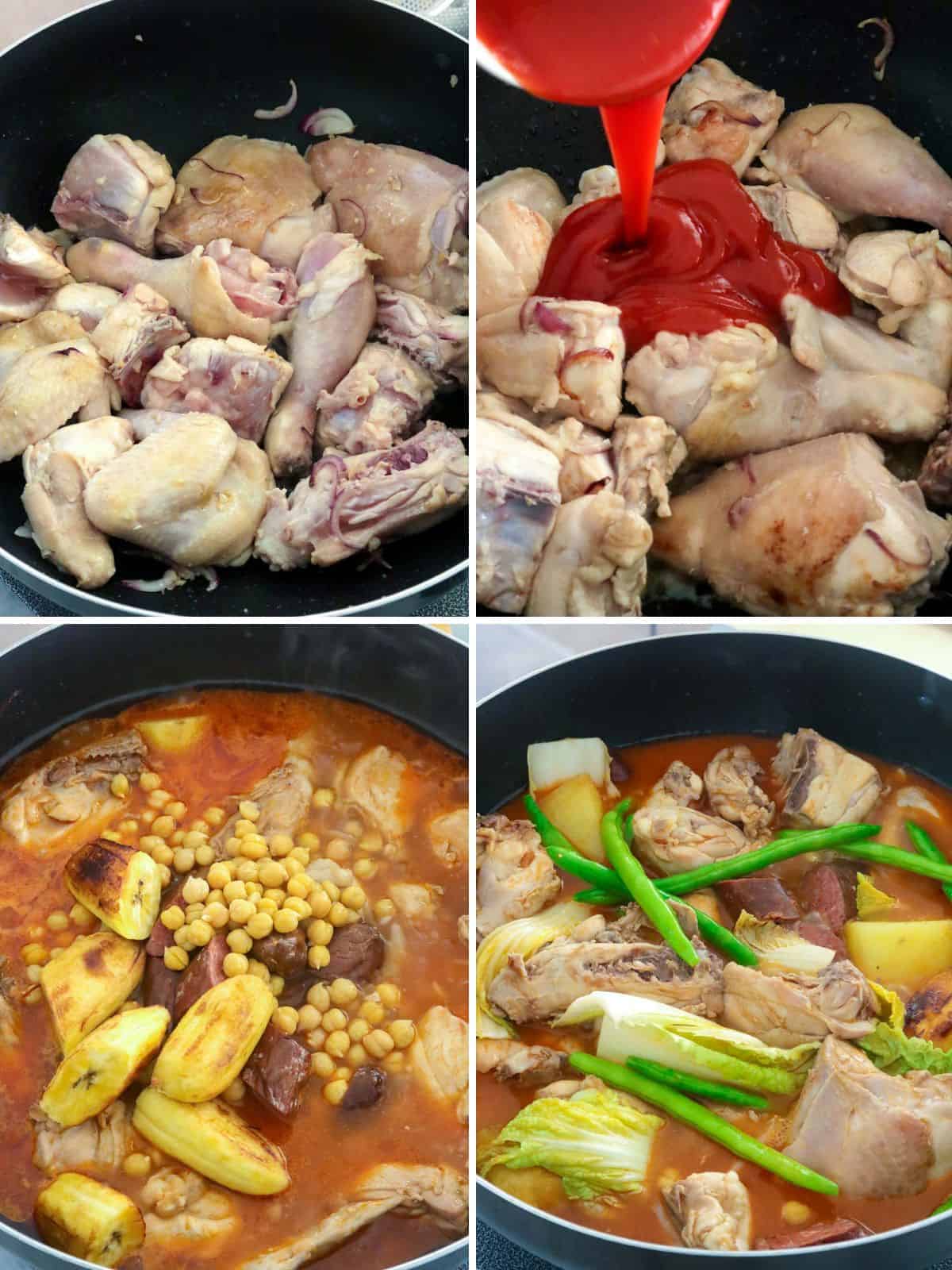 Cooking Tips
Although you can use boneless chicken meat if you like, I suggest bone-in for extra depth of flavor.
You can swap the potatoes with sweet potatoes or the carrots with turnips for variety.
Along with pechay and cabbage, other vegetables such as leeks, bok choy, and celery are also great additions.
Garbanzo beans are the traditional legume used in the stew but other regional versions use canned pork and beans.
Saba bananas lend a touch of sweetness that works really with the savory notes of the dish. Choose ripe but firm bananas and briefly pan-fry to help maintain shape.
Chorizo de bilbao adds a smoky flavor; feel free to substitute bacon or ham.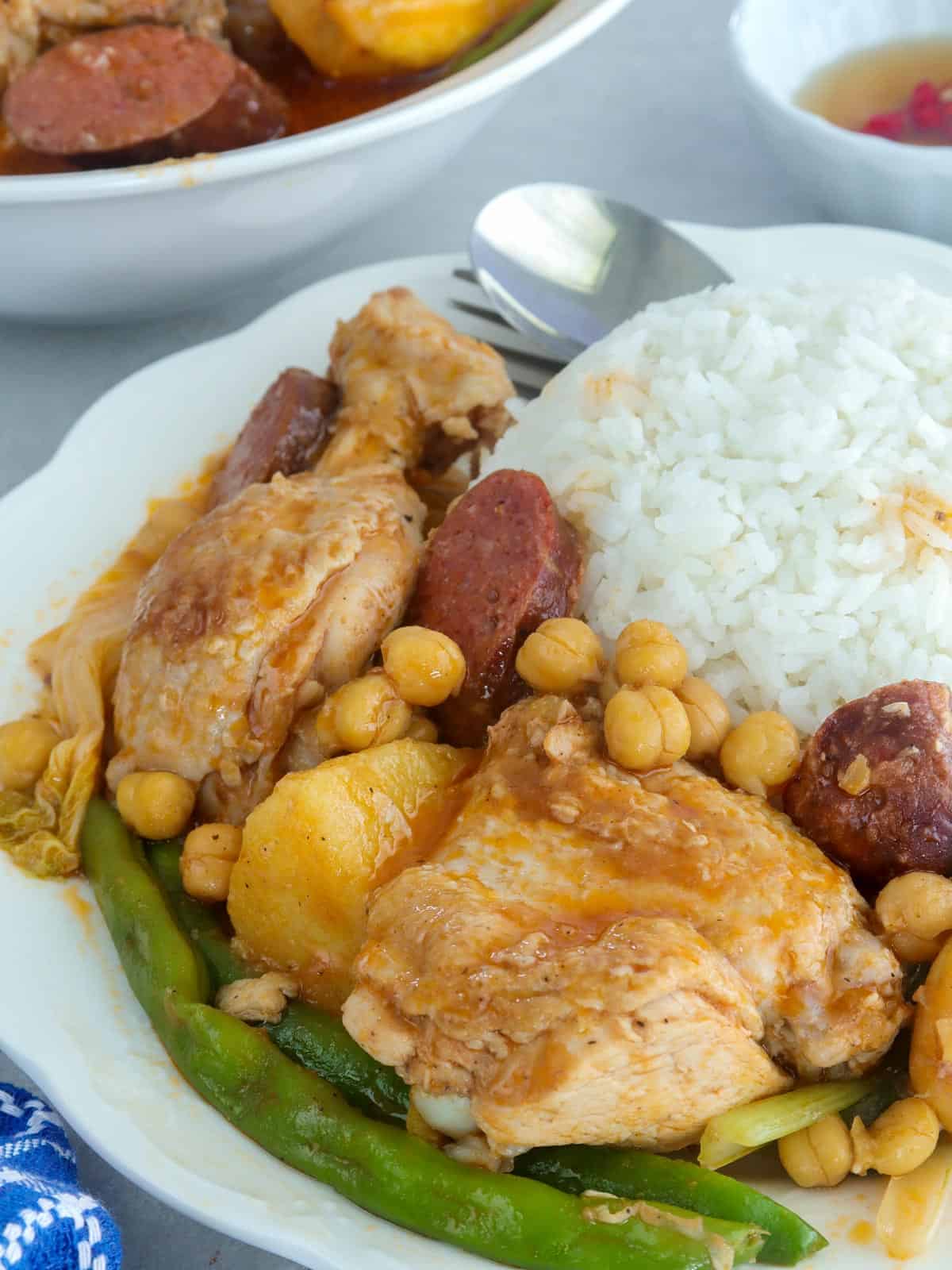 Serving suggestions
Pocherong Manok is traditionally served as a Sunday lunch or on special occasions for the whole family to gather around. It's enjoyed as a hearty and satisfying meal with steamed rice.
Storage and reheating instructions
Store in an airtight container and refrigerate for up to three days or freeze for up to 2 months.
Reheat in the microwave at 2 to 3-minute intervals or in a saucepan over medium heat until the internal temperature reads 165 F.