Looking for an easy-to-make and budget-friendly dish that's full of comfort food flavors? Filipino-style Picadillo is ready in minutes and cooks in one pan plus it comes with two versions. Make it a soup or a hearty stew!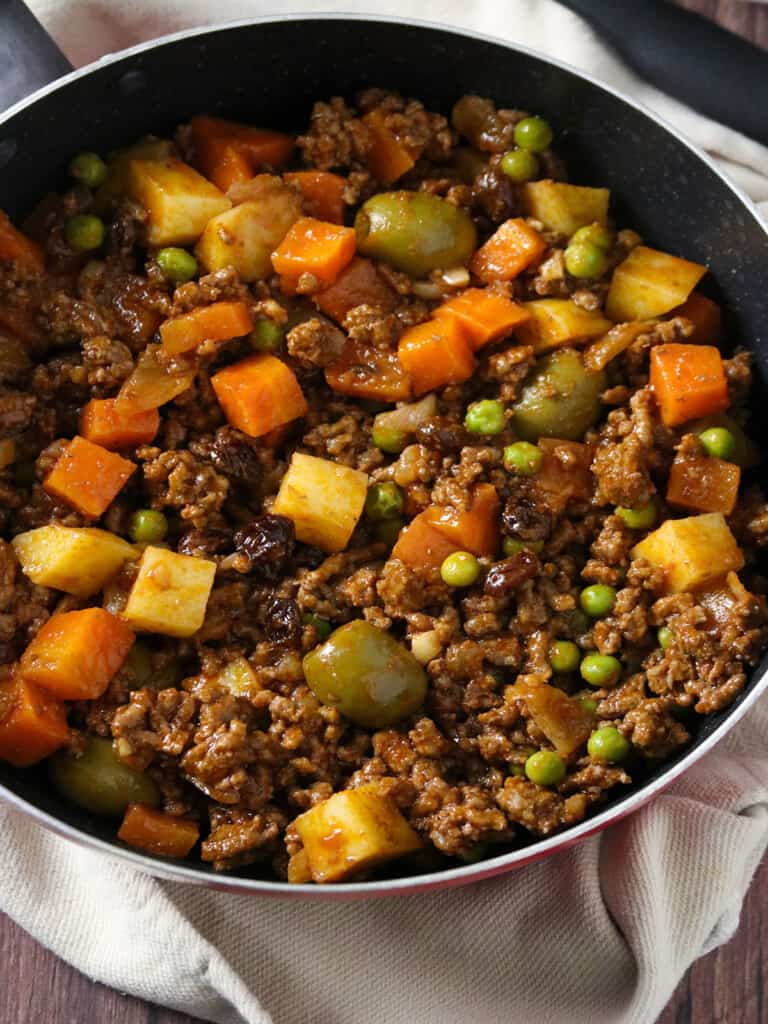 Table Of Contents
What is Picadillo

How to serve and store

More pork recipes

Filipino-style Picadillo with Potatoes
I first published this Picadillo with potatoes in April 2015, and I am re-posting it to include another delicious version of the recipe.
A few years ago, I shared my photo of picadillo with chayote on KP's Facebook page, and one reader commented, "Oh what an interesting spin on picadillo. I've never had it like this before." Then a week after, I shared my giniling na baboy recipe, and another reader commented, "We call this picadillo at home."
Growing up, I knew Filipino-style picadillo as a soup made of minced beef, tomatoes, and potatoes or chayote, so I didn't understand the reference to giniling. Naturally, I was a bit confused and had to do a little research on the etymology of the dish.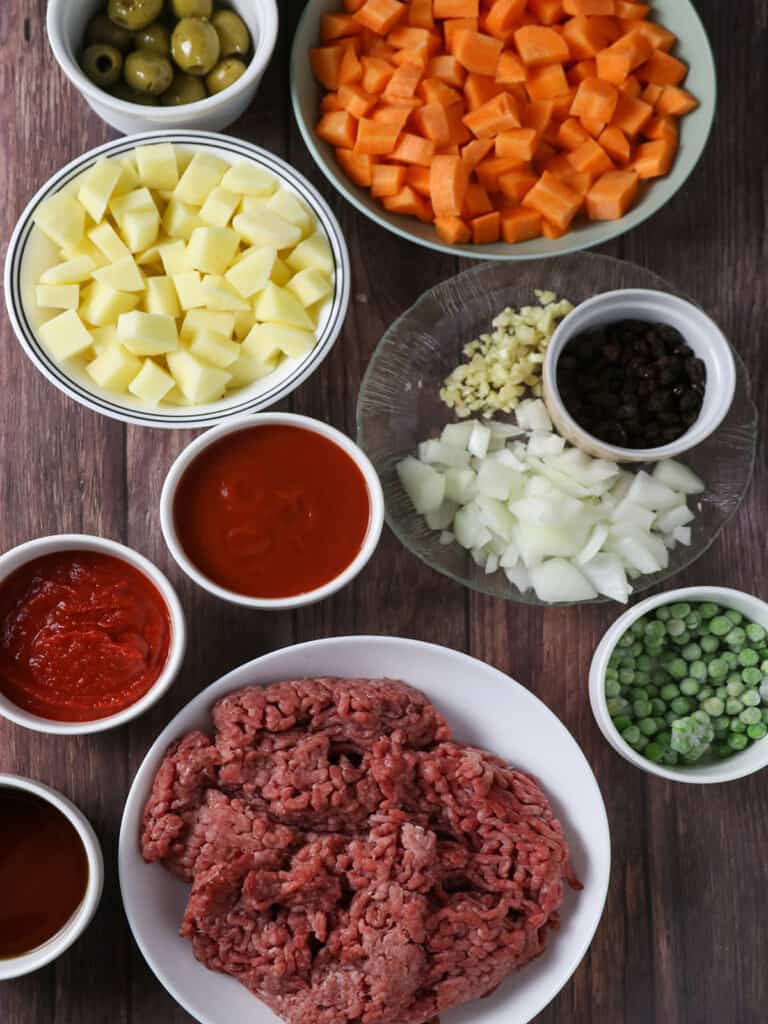 What is Picadillo
An influence of Spanish colonization, picadillo is a dish popular in the Philippines as well as other Latin countries. Its name is from the Spanish word "picar" which means "to mince."
It is traditionally made of ground or minced beef, fresh tomatoes or tomato sauce, and other ingredients abundant in the region such as potatoes, carrots, green peas, olives, and capers.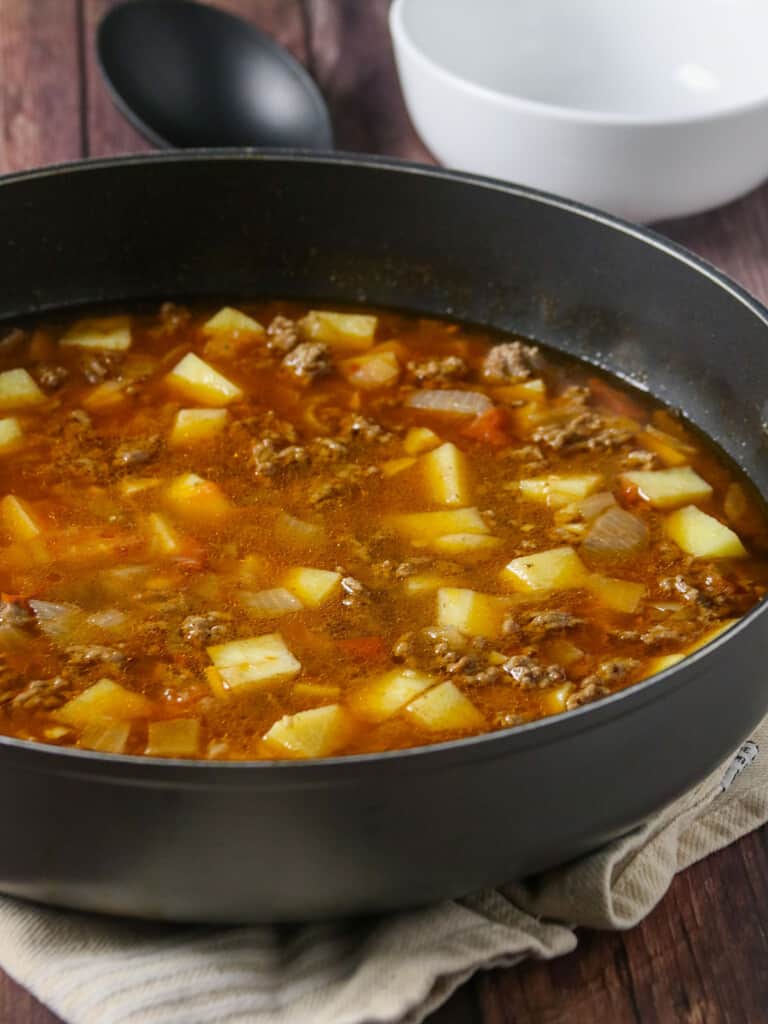 From further readings, I learned that our local picadillo indeed has two types. One is the "soupy" version with chayote or potatoes (pictured above), and the other is a hash-like stew similar to giniling na baka or arroz a la cubana.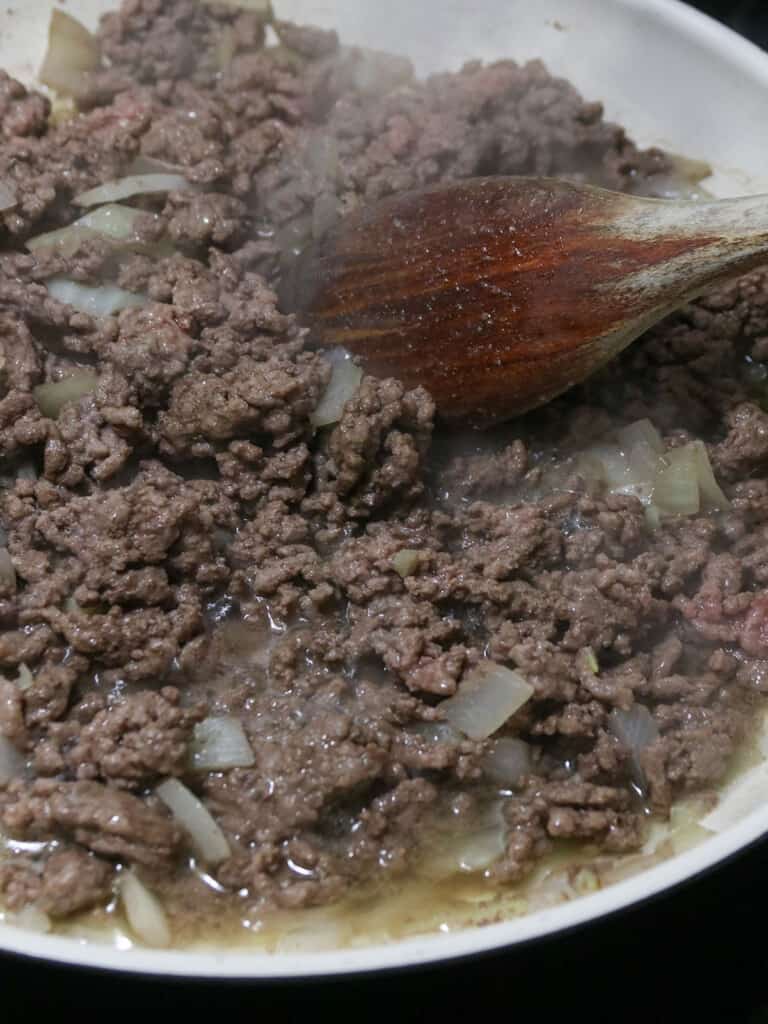 As you can see from the recipe card below, both versions are pretty similar other than decreasing the amount of water/broth, using tomato sauce, and adding carrots, olives, and raisins in the stew version.
Both ways are delicious and choosing one or the other depends on what you're in the mood for. I like the soupy variety when the weather is cold and chilly while the dry version is perfect for potlucks or as packed lunch to work.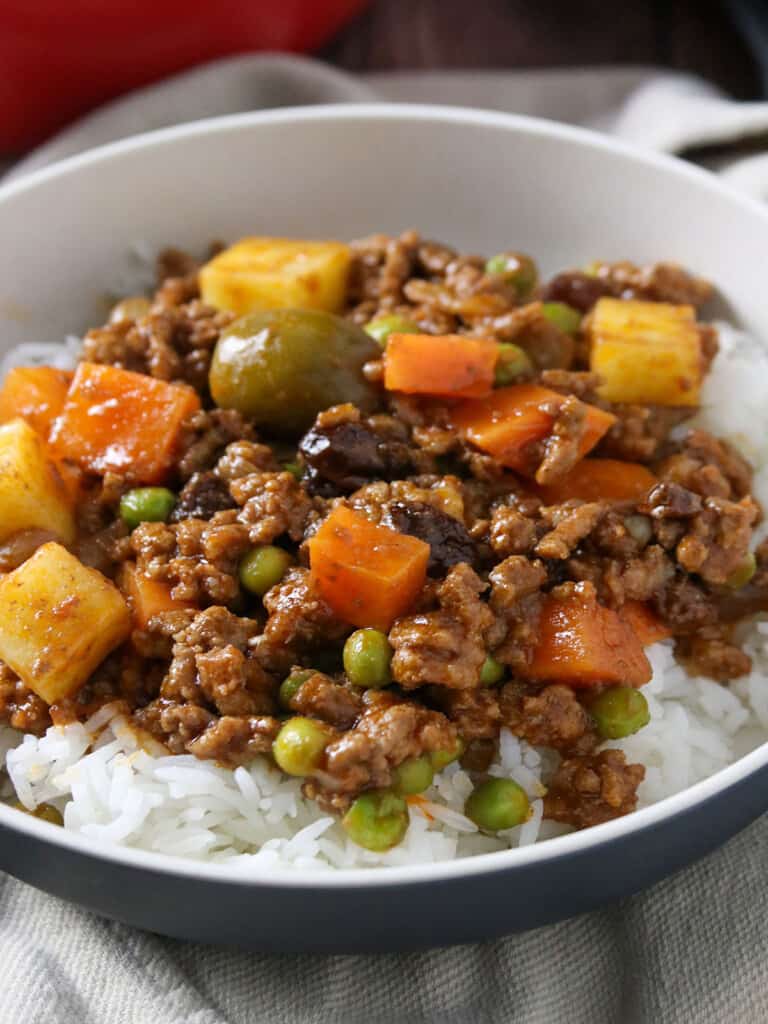 How to serve and store
Picadillo is delicious as a lunch or dinner main dish with steamed rice.
You can serve the stew version as a meaty filling for pandesal as a meaty filling or turn it into a tasty torta (egg omelet) and enjoy with banana ketchup!
Transfer leftovers to airtight container and refrigerate for up to 3 days or freeze for up to 2 months.