Ham and Cheese Bread Rolls are a fun, tasty treat kids and adults alike will love. They're delicious as snacks or appetizers and perfect for feeding a crowd!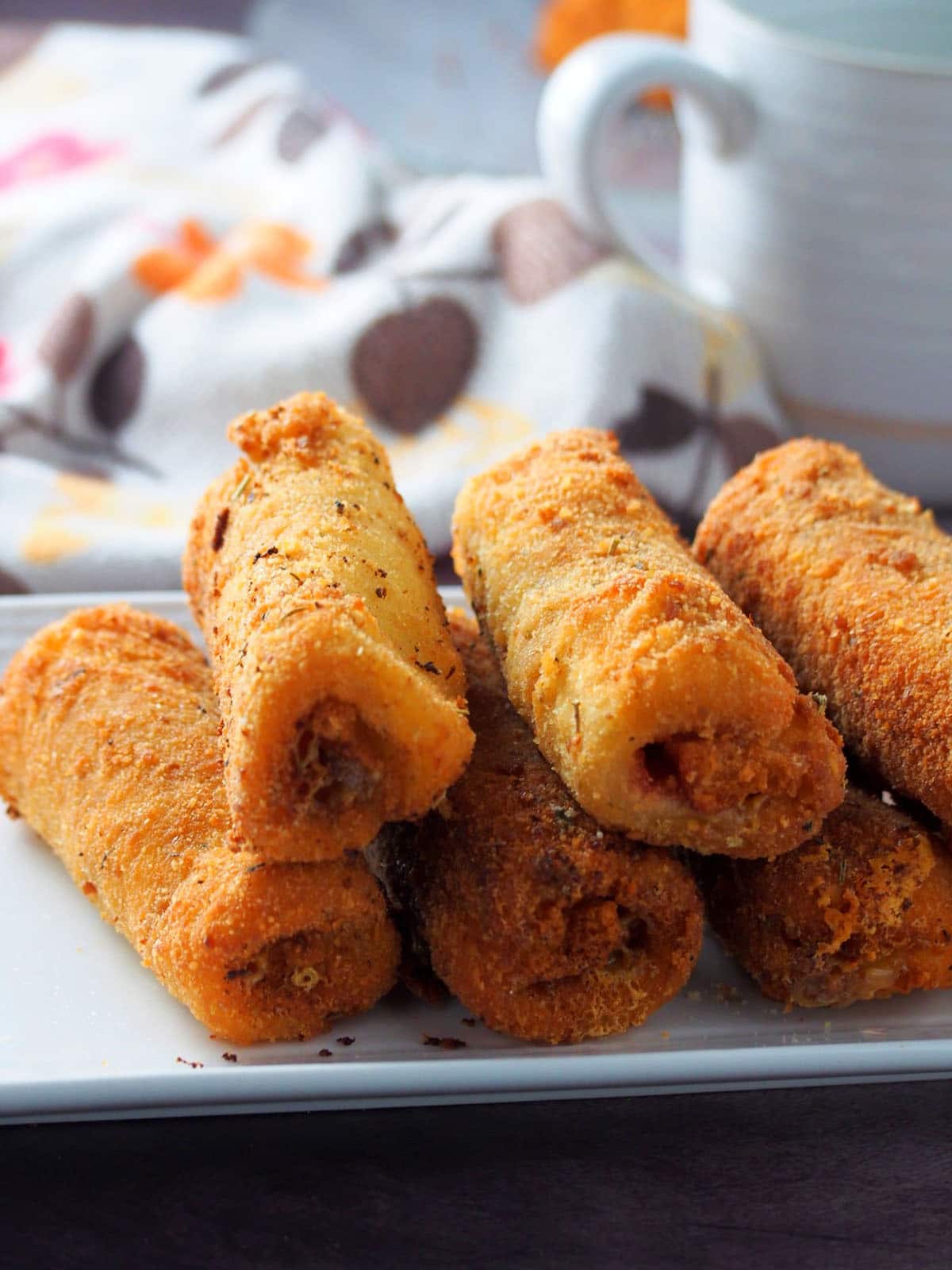 Other filling options

Assembly tips

Serving suggestions

Storage instructions

More snack recipes

Ham and Cheese Bread Rolls
I went a little overboard with the size of ham I bought for our Noche Buena feast, and three weeks later, I still have a generous amount of slices left in the freezer waiting to be used up. With that and day-old bread sitting in my pantry, ham and cheese bread rolls seemed like the perfect merienda to make this afternoon.
They took a bit more work than slapping together the ham and bread slices into a sandwich but enjoying them hot and fresh was worth the while. Golden and crunchy on the outside and gooey and cheesy on the inside, they're a fun and tasty snack the whole family will love.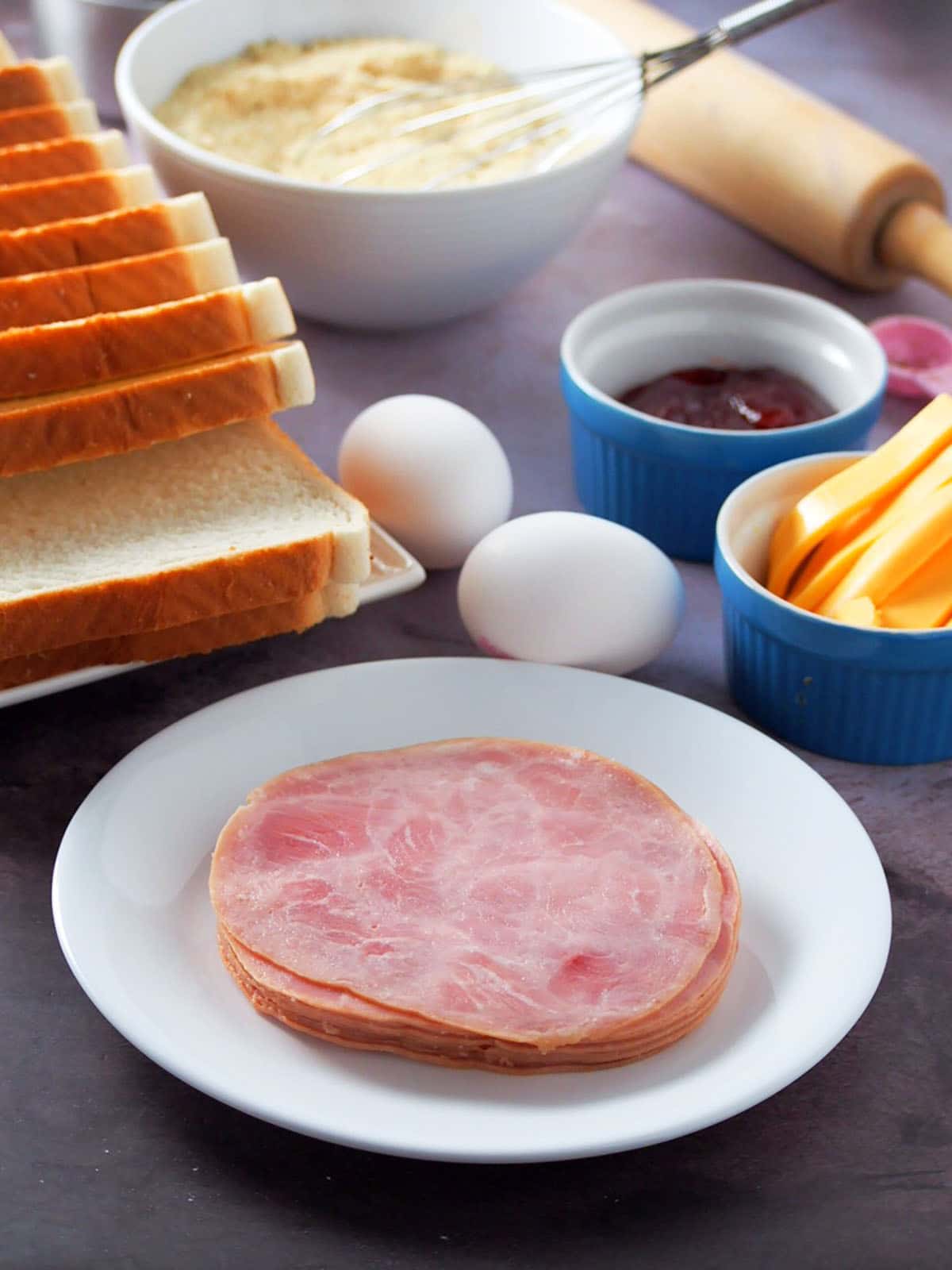 What makes these roll-ups uniquely delicious is a thin spread of strawberry jam. It might sound like a weird addition, but it does work. The sweetness balances the ham's saltiness and the cheese's richness for a whole level of yum!
And if you're looking for other flavor varieties, check out these filling options below that you can substitute. These bread rolls are versatile; feel free to experiment with whatever veggies and protein you have.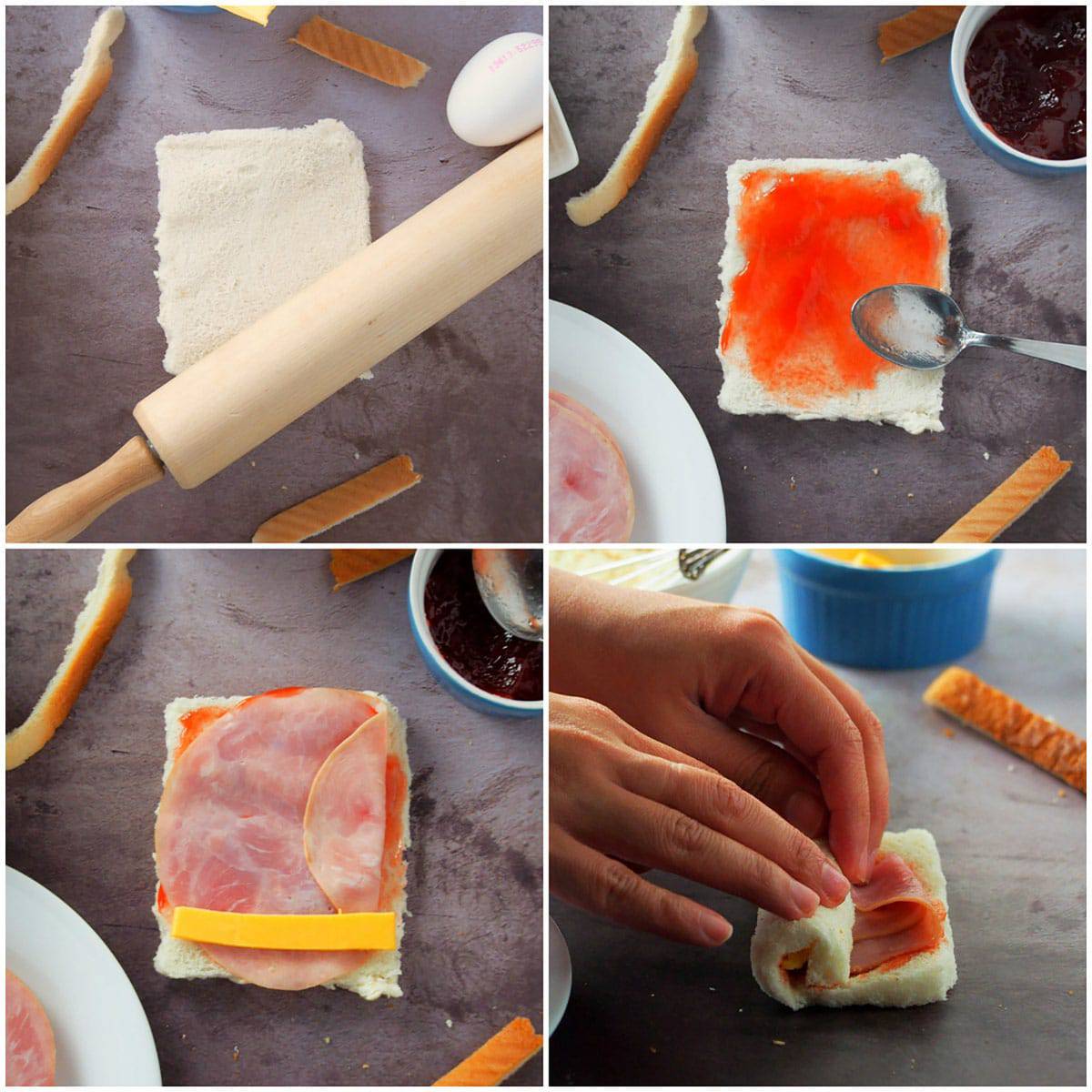 Other filling options
Bell peppers strips, browned sausage, cream cheese
Pepperoni slices, shredded mozzarella, pizza sauce
Shredded beef, sauteed mushrooms, cheese whiz
Canadian bacon, pineapple tidbits, quick-melt cheese
chopped Roma tomatoes, shredded mozzarella, basil leaves
hotdogs and cheese
Spam, scrambled eggs, cheddar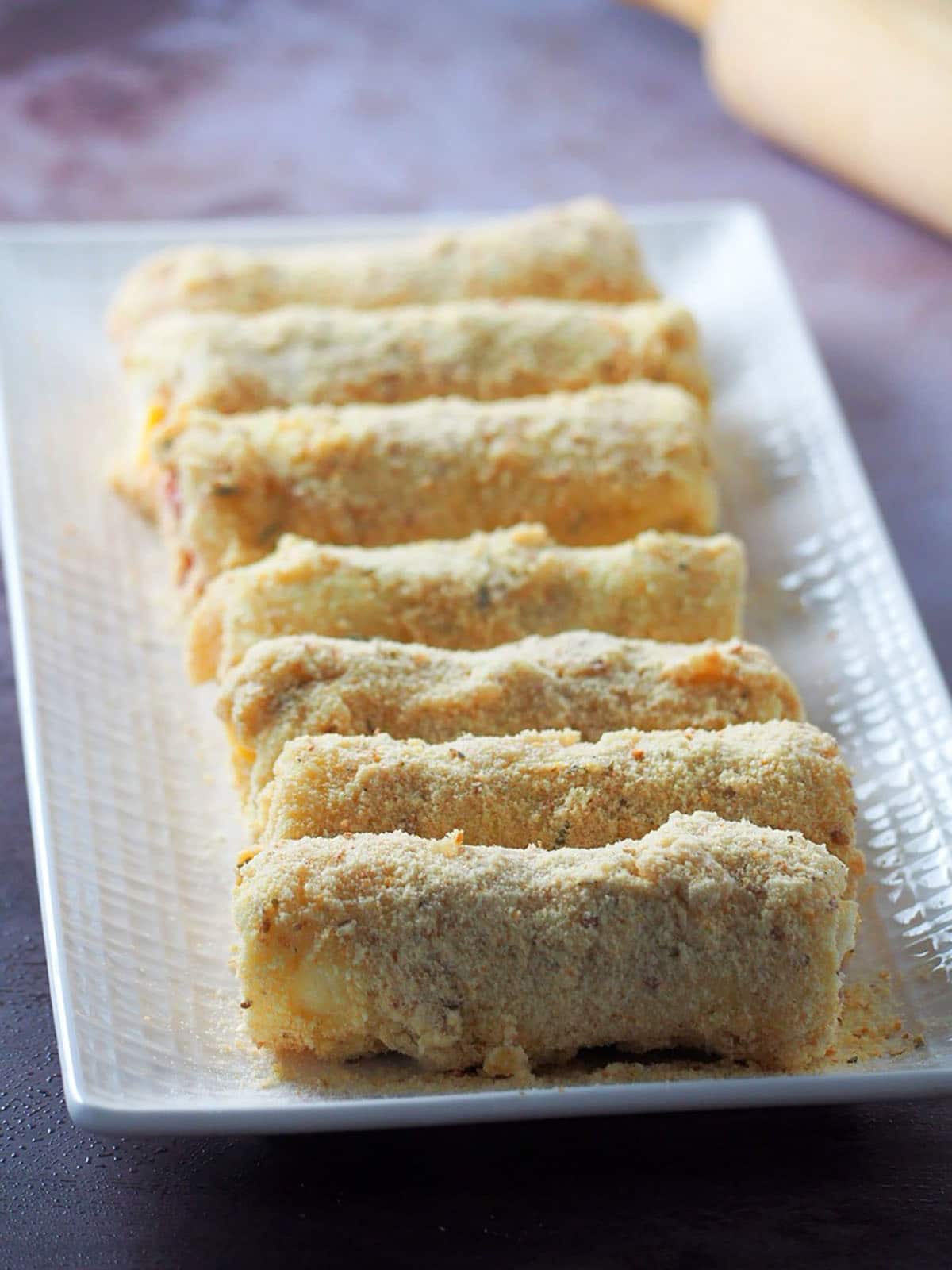 Assembly Tips
Trim the edges of the bread with a sharp knife and flatten it with a rolling pin until very thin to make it easier to roll.
Roll bread into a log to enclose filling and press lightly on seams to completely seal. Secure with toothpicks, if needed, and remove when ready to dredge in bread crumbs.
Arrange breaded rolls in a single layer on a baking sheet and freeze for a few minutes. This step helps the breading stick and keeps the cheese from melting too much and leaking out during frying.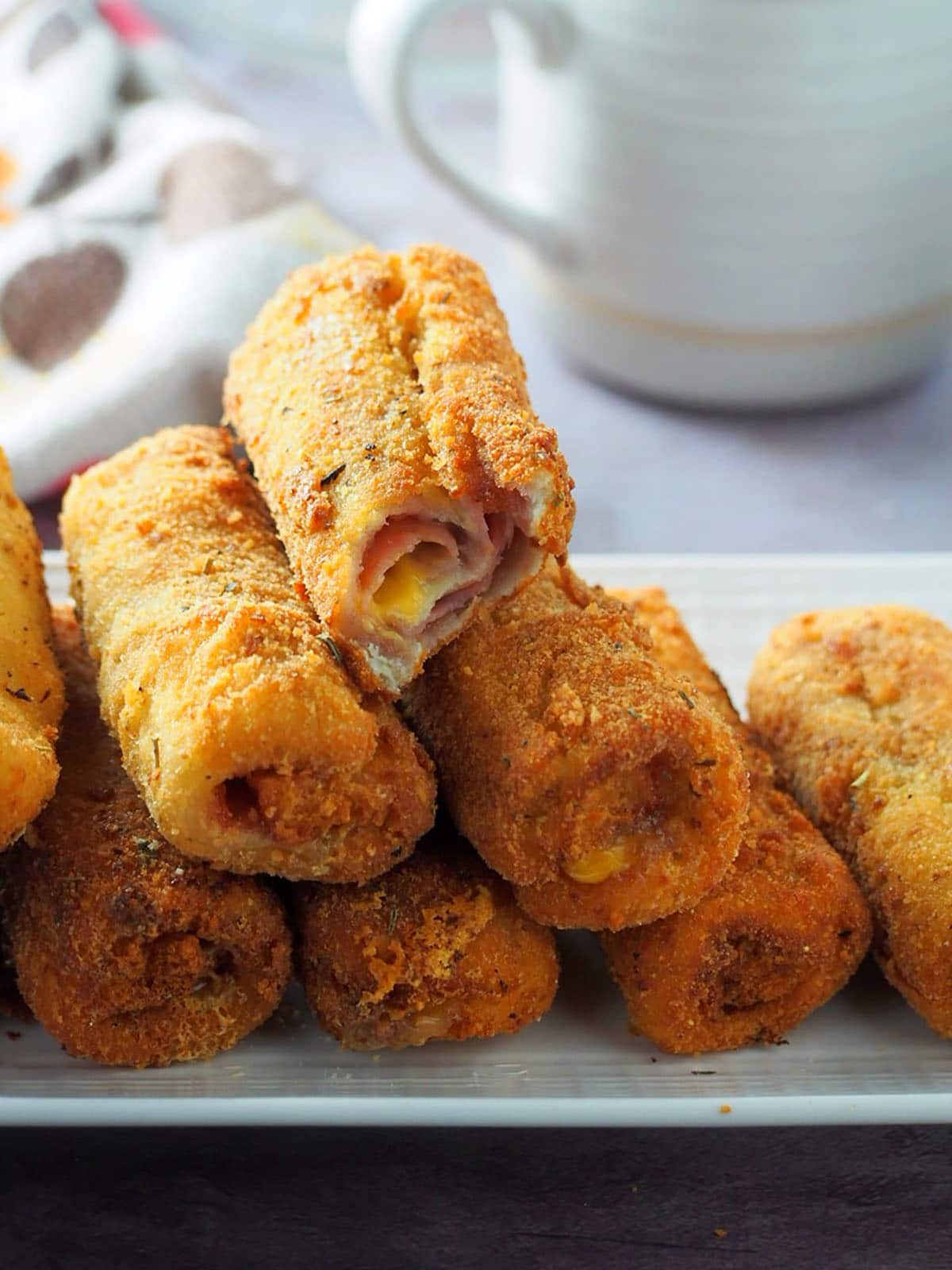 Serving suggestions
Serve these crispy bread rolls with your favorite dipping sauce, such as ketchup or Ranch dressing. Enjoy a piece or two with melon juice for a tasty and filling midday snack!
Storage instructions
These bread rolls are best enjoyed hot and fresh from the pan and do not reheat well.
To make ahead for a party or to store for future use, arrange unfried rolls in a single layer on a baking sheet and freeze until firm. Transfer to a resealable bag or airtight container and freeze for up to 3 months.
Thaw in the refrigerator and cook as directed in the recipe until golden and crunchy.