Kapampangan Kilayin is a pork and liver stew cooked in vinegar and spices. It's nutritious, flavorful, and pairs well with steamed rice.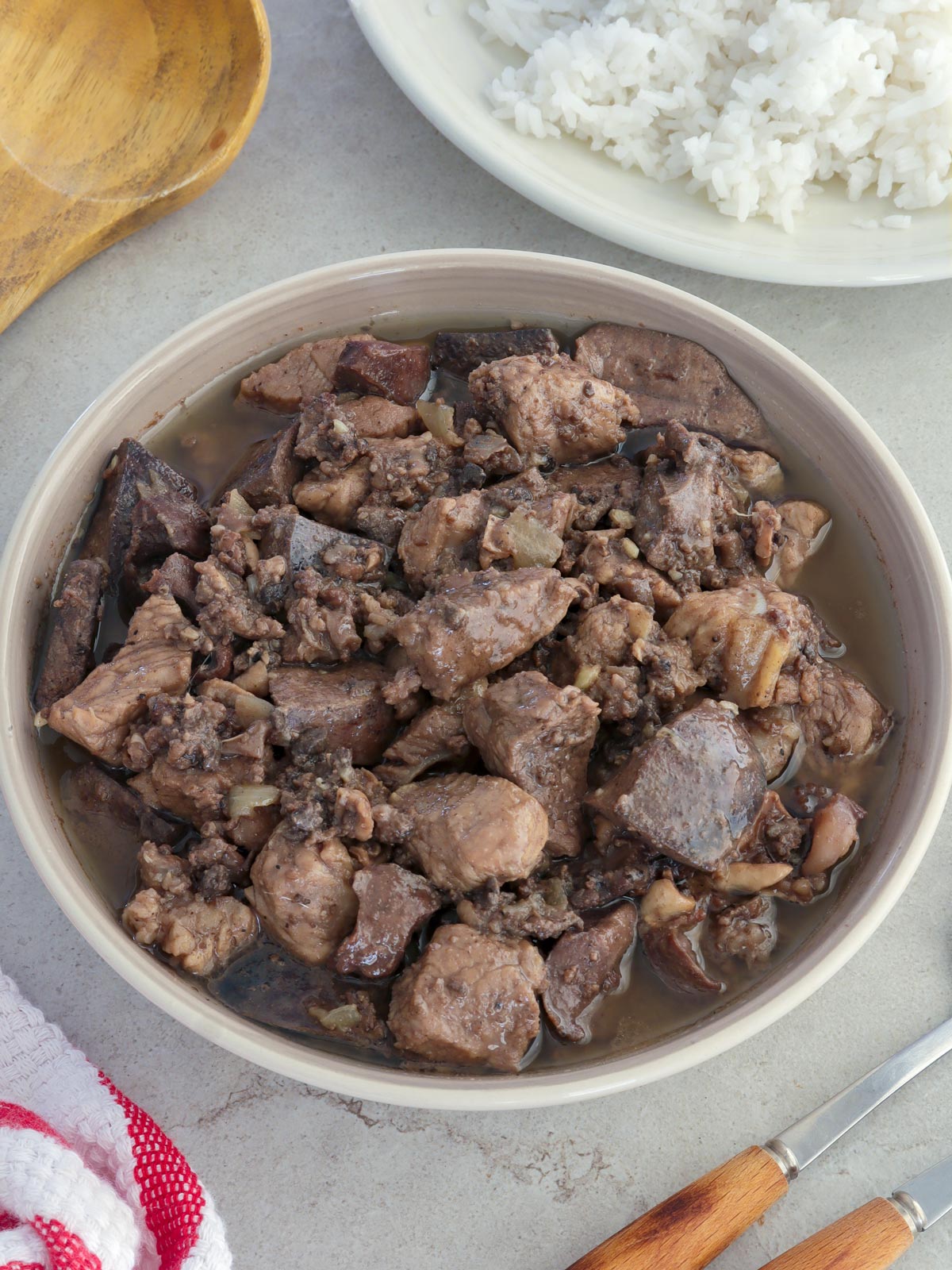 Ingredient notes

Pork lung alternative

Cooking tips

Serving suggestions

Storage and reheating instructions

More pork recipes

Kilayin
Kapampangan-style kilawin was my favorite growing up, and I'm excited to add it to our collection of pork stew recipes on the blog such menudo, pininyahang baboy, and guisantes. Organ meat is not for everyone, but one taste and this dish would be a dinner winner!
Similar to the Ilocano's igado, kilayin is a classic Pampanga delicacy wherein diced pork and organ meats are marinated and cooked in vinegar and spices until tender and full-flavored.
Like adobo and most foods cooked in vinegar, it is a popular baon or packed lunch for students, workers, or travelers as it keeps well. In fact, Kapampangans will swear that the stew tastes better after a day or two.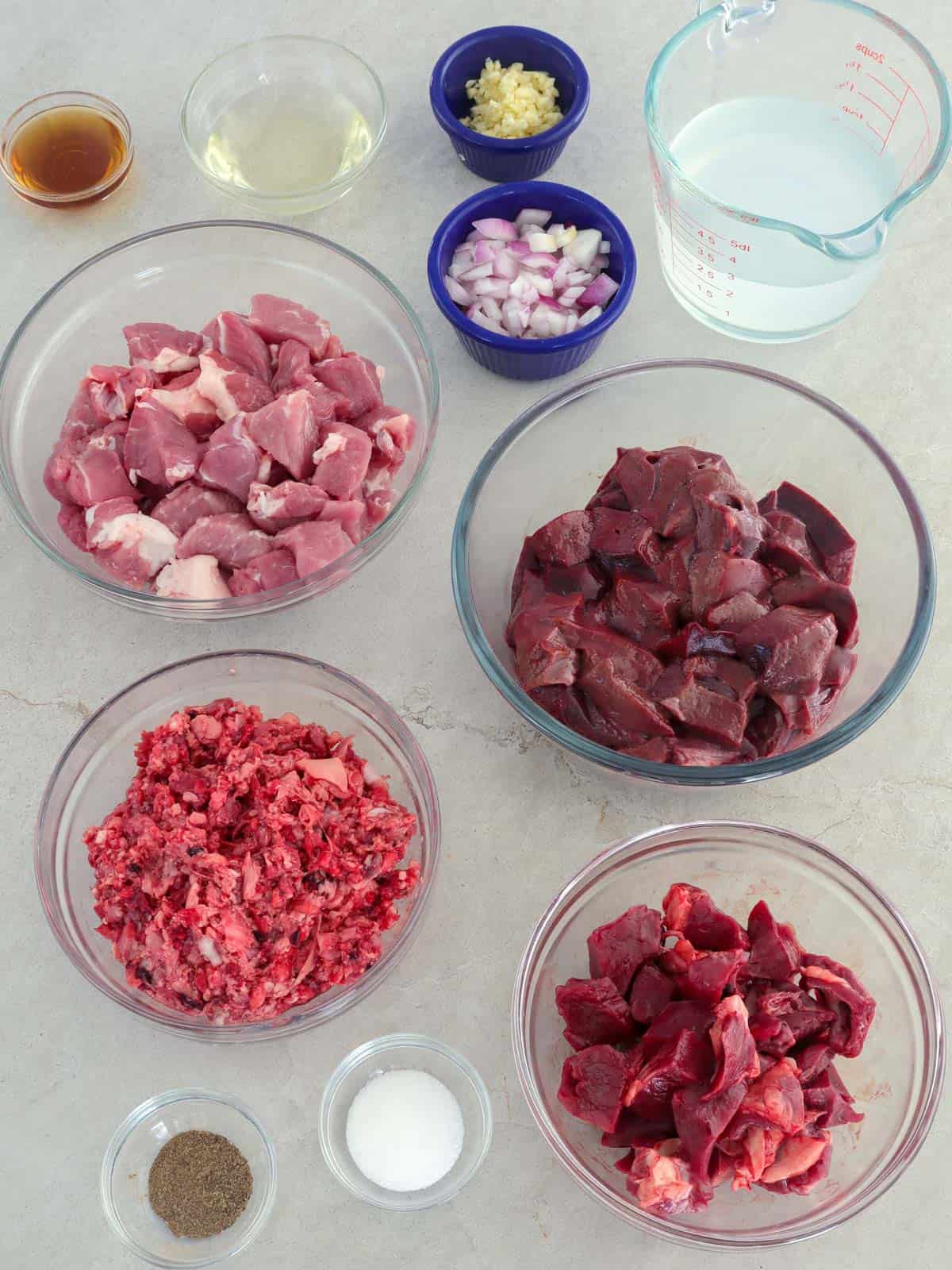 Ingredient notes
The recipe below uses pork shoulder; substitute pork loin if you prefer lean meat or belly for a fattier cut.
Pepper is a major flavor component in the stew. For best results, use freshly ground and season the dish liberally.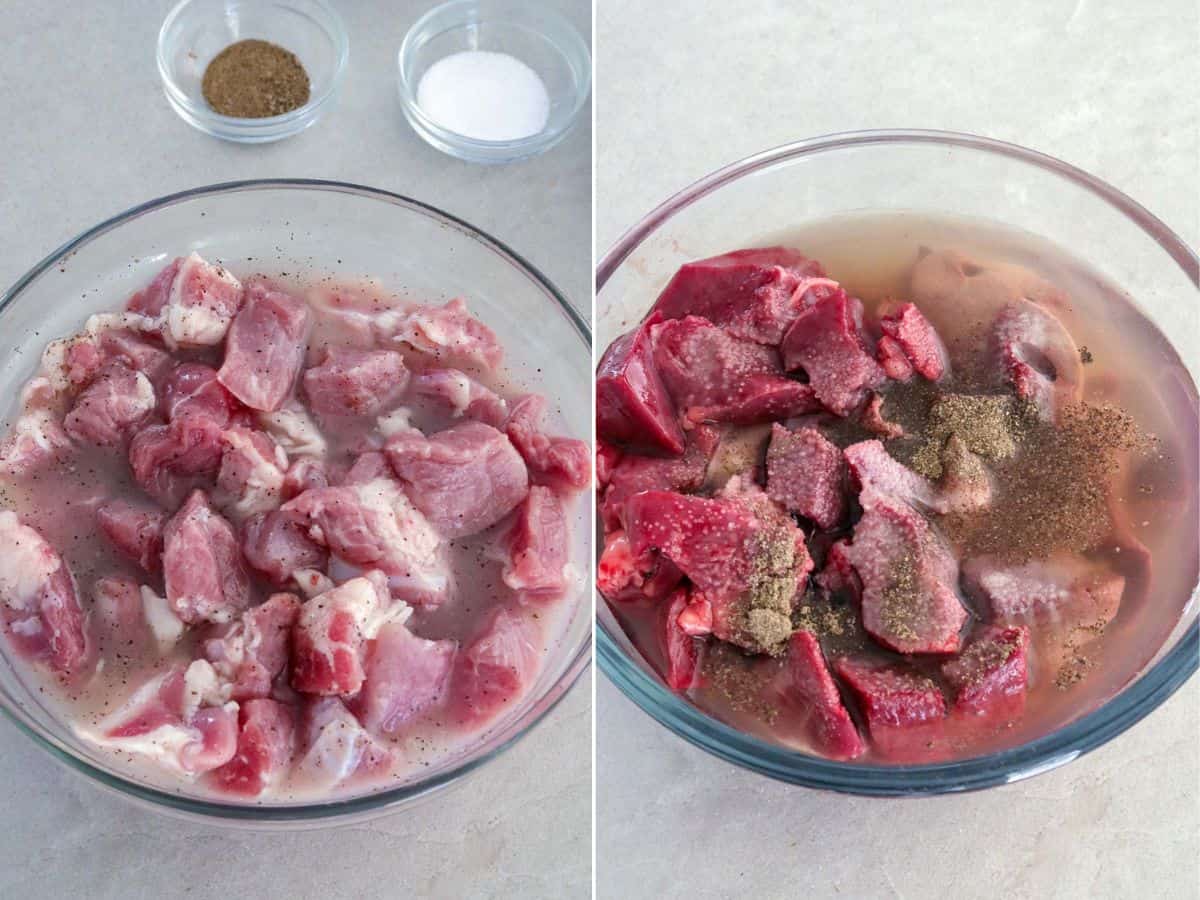 Pork lung alternative
Along with pork shoulder, liver, and heart, minced pork lung is also a primary ingredient in this stew. Unfortunately, all animal lungs are banned from  U.S. markets as edible products. Here are other options to use.
Substitute ground beef and brown in the skillet, breaking apart with the back of a spoon until no longer pink.
Replace with pork heart. Mince using a knife and cook until lightly browned.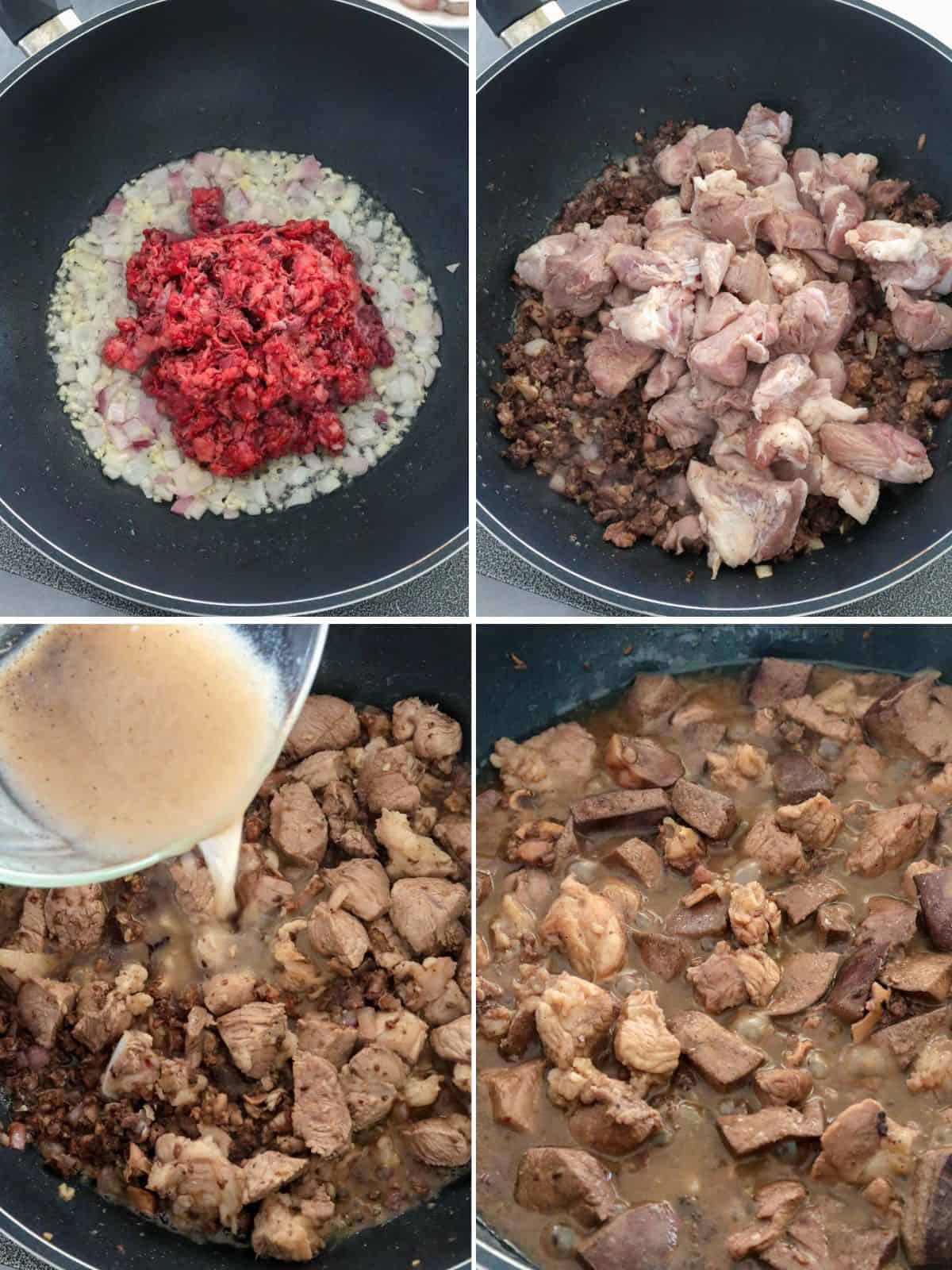 Cooking Tips
Cut the meat in equal sizes to ensure even cooking.
Do not marinate for too long, as the acids in the vinegar might break down the protein fibers and make the meat mushy. Plan for thirty minutes to an hour.
When added to the pan, give the vinegar a few minutes to boil uncovered and without stirring to cook off the strong acid taste.
As with most Filipino stews, kilayin can be cooked on the saucy side or until almost dry and begins to render fat.
Serving suggestions
Kilayin is traditionally served as a main dish for lunch or dinner with steamed rice.
Storage and reheating instructions
Due to the food-preserving benefit of cooking in vinegar and salt, it's said to last well at room temperature. However, I highly suggest keeping in the refrigerator for longer, safe storage.
Reheat leftovers on the stovetop over medium heat or in the microwave at 2 to 3-minute intervals to an internal temperature of 165 F, stirring well to distribute heat. Since the quality decreases each time food is reheated, it's best to reheat only the amount needed.