Korean Ground Beef has all the flavors of your favorite Korean BBQ but is made budget-friendly with ground beef. Enjoy it served over rice or wrapped in lettuce leaves.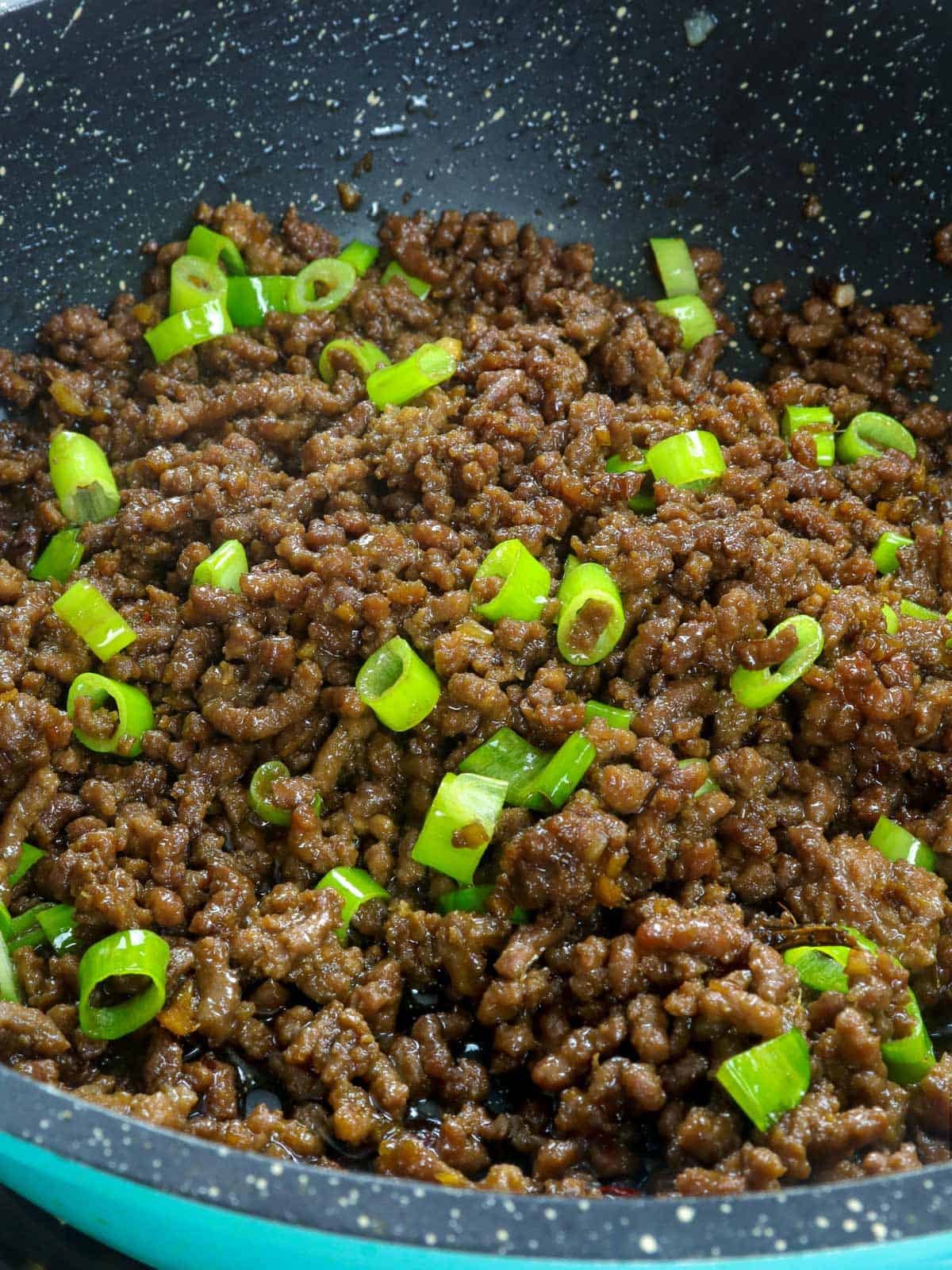 Table Of Contents
Cooking tips

Meal Prep

More beef recipes

Korean Ground Beef
Korean BBQ beef is one of our favorite dishes to prepare at home, but Korean ground beef is the way to go when we want an easier, quicker, and cheaper alternative. Made with ground beef and a simple four-ingredient sauce, it delivers the sweet and savory flavors we love at half the cost and half the time.
It's so yummy; G and I literally lick our rice bowls clean!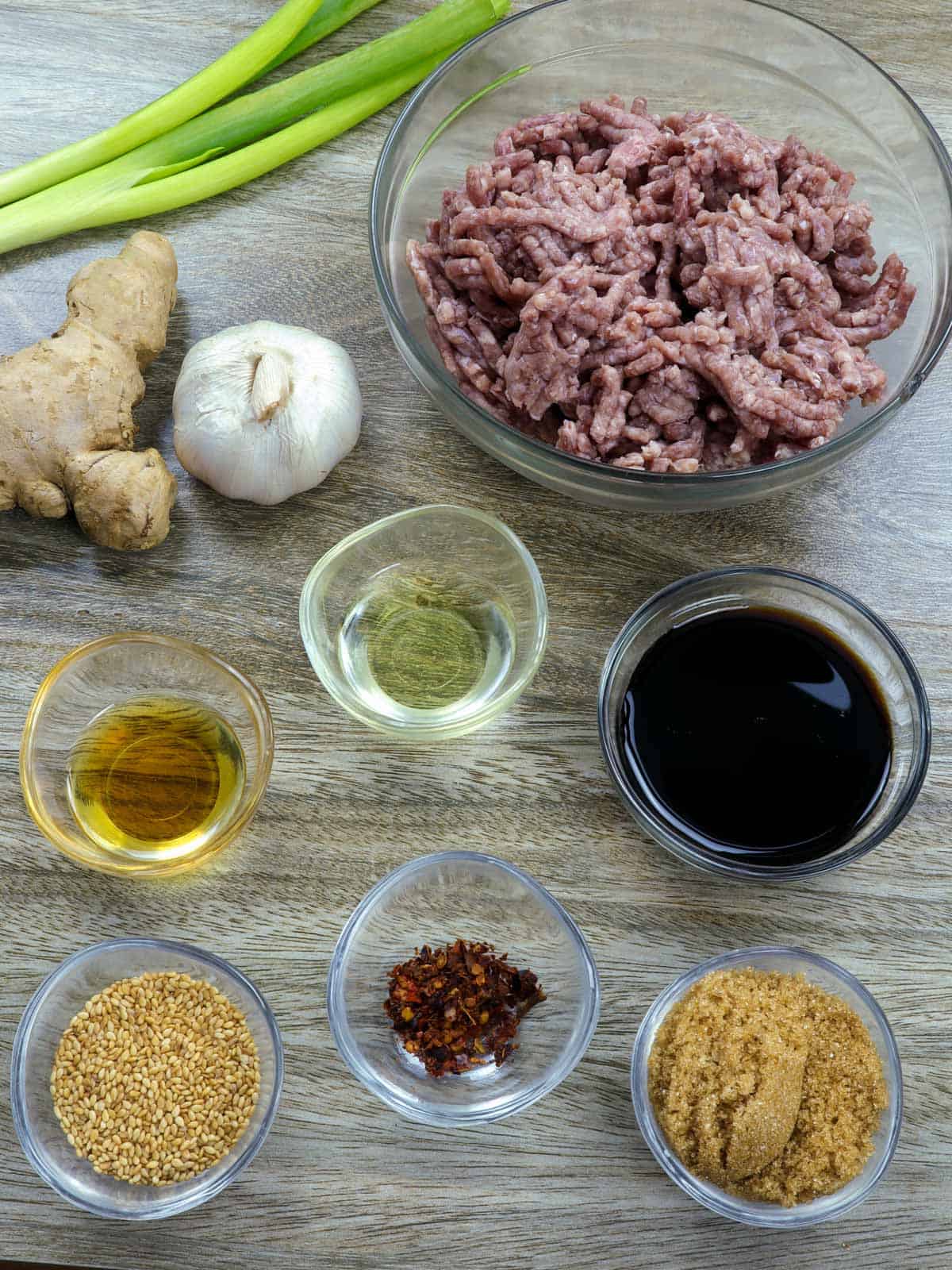 Not only is this Korean beef dish an economical one-pan dinner, but it's versatile, too! You can enjoy it piled high over white steamed rice for a convenient one-bowl meal, and it's just as delicious, wrapped in crisp lettuce leaves for a low-carb option.
The seasoned meat can also be used to fill egg rolls, wontons, tacos, and quesadillas for a unique fusion of east and west flavors. You can quickly turn it into a complete dinner by tossing in shredded carrots, fresh spinach, diced zucchini, or chopped cabbage.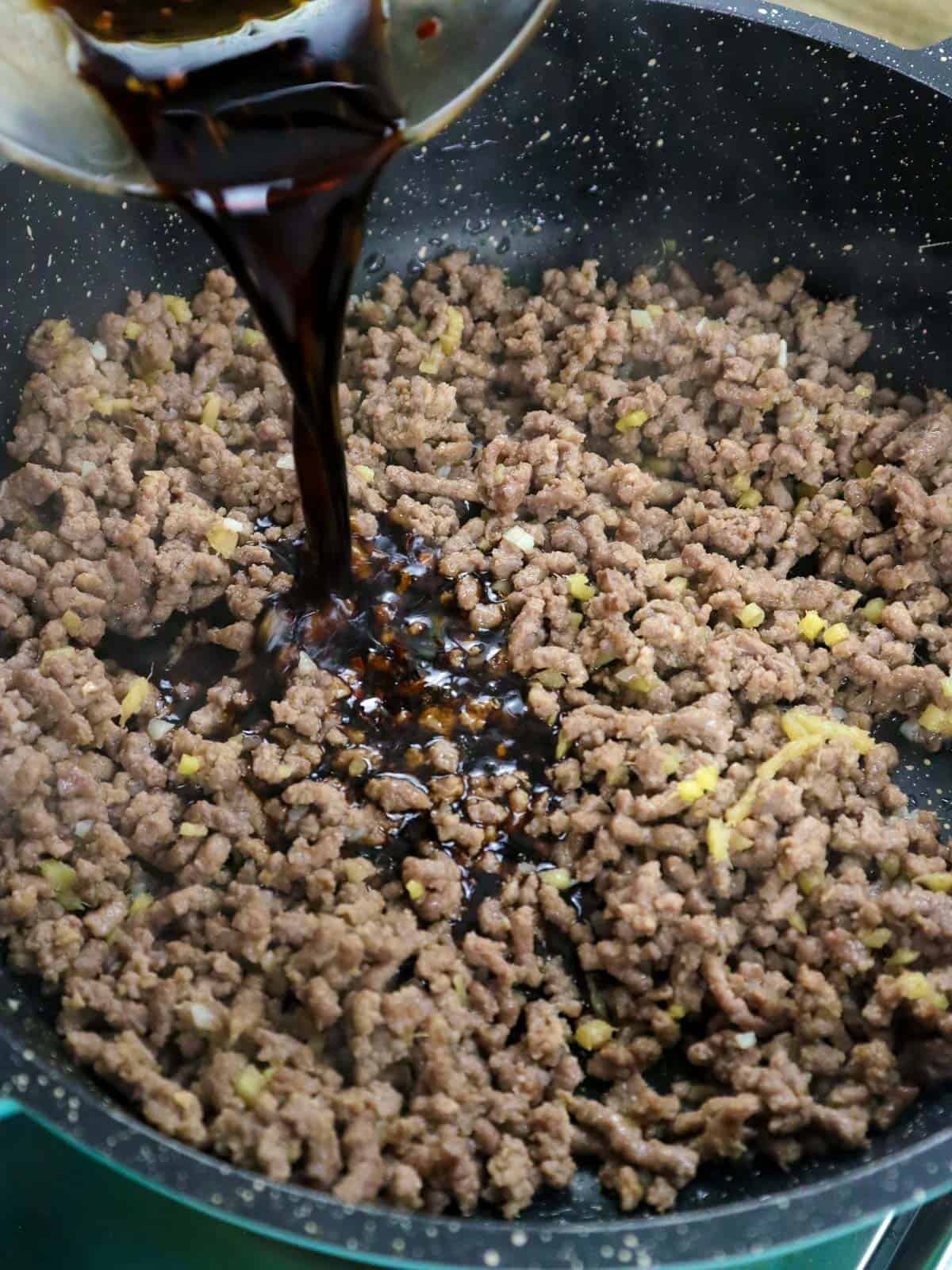 Cooking Tips
Finely mince the ginger or better yet, grate it, extract the juice, and stir the juice into the marinade. This way, you get all the flavor without having small bits to bite into. Fresh ginger is best but ground ginger will work in a pinch. Sub about 1/4 teaspoon ground and stir with the soy sauce marinade to evenly distribute.
Half a teaspoon of red pepper flakes was just the right amount of spice for us, but you can always adjust accordingly to fit personal tastes or omit altogether to make the dish more kid-friendly.
If you're adding vegetables, make sure to cut them into bite-sized pieces, so they cook in tandem with the ground beef. Lightly brown the meat, add the sauce and give the beef a good few minutes to cook up and absorb the liquid. When the ground beef is about done, and most of the sauce is reduced, toss in the veggies and allow to cook for another minute or two until they're tender-crisp.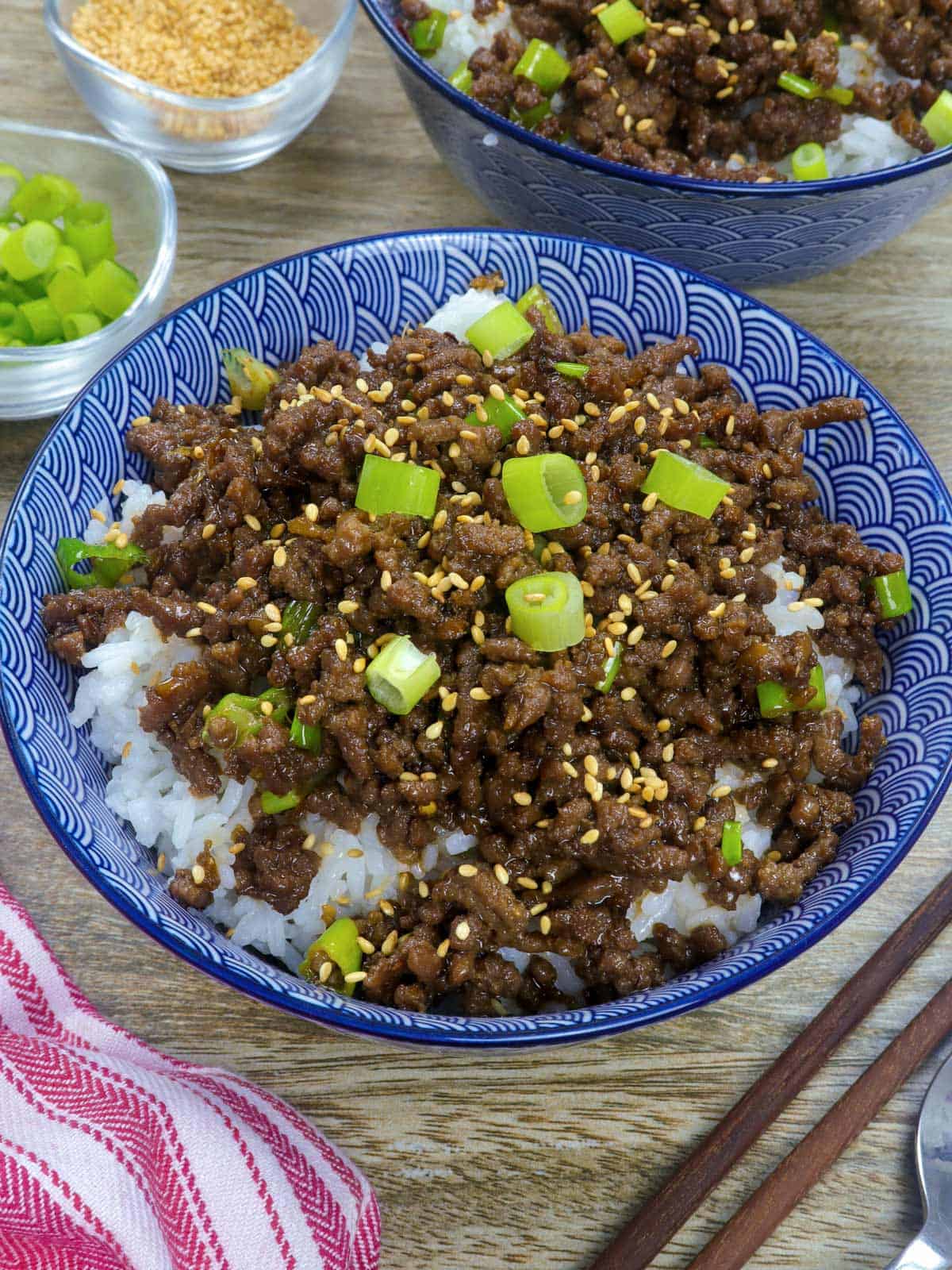 Meal Prep
The recipe generously serves about four and can be doubled or tripled as needed. It makes great leftovers and is perfect for packed lunches to work (or school).
I usually cook a large batch and portion it out with a serving of steamed rice in Tupperware containers. Hence, on the days I am too lazy or have no time to cook, I thaw my make-ahead meals in the fridge for a couple of hours and heat them in the microwave for a few minutes until piping hot. It's a hack that has saved me the stress of figuring out what's for dinner and the high cost of eating out.
For more Asian recipes, you might want to try my Salt and Pepper pork chops. This copycat tastes just as good, if not better, than your favorite Chinese restaurant!