Craving crispy lechon but are short on time or energy? Try pinakupsan! These Visayan-style pork morsels are super easy to make with only two ingredients and are delicious as an appetizer or main dish.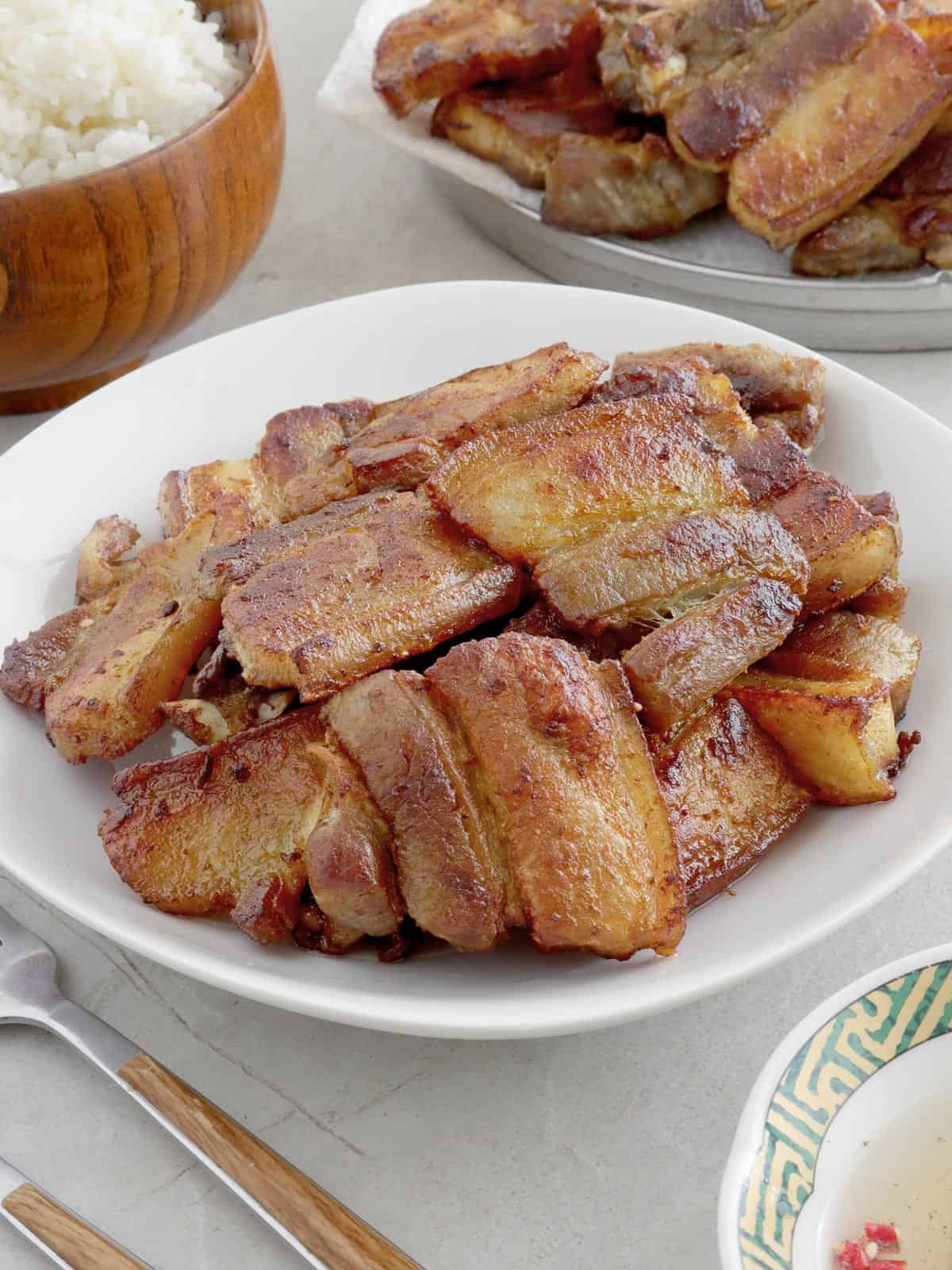 Table Of Contents
What is Pinakupsan

Cooking notes

How to serve

Another Visayan specialt

y

Pinakupsan
Although I boldly claim to make the meanest, baddest crispy pata and the moistest, crunchiest lechon sa hurno on this side of the planet, there are times when I don't want to be encumbered with their laborious cooking process.
Cooking is an activity I enjoy and find therapeutic, but sometimes, it's all about quick and easy gratification. You know, to enjoy crisp, succulent pork without boiling the meat, drying it out overnight and deep frying the next day. Enter pinakupsan–> all the sinful deliciousness of chicharrones with hardly any work.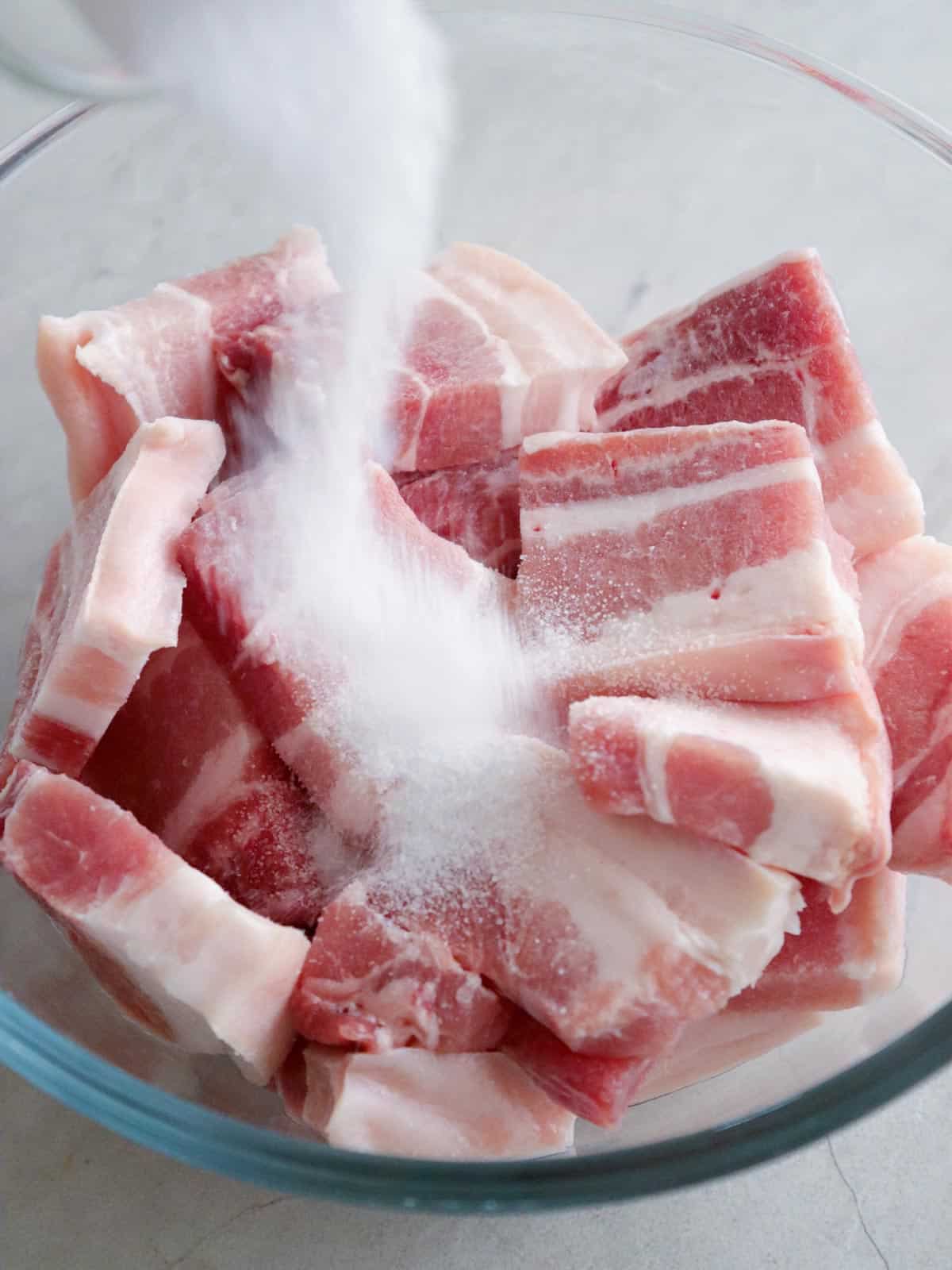 What is Pinakupsan
Pinakupsan is a Visayan delicacy where pork belly is portioned into serving pieces, salted, and then cooked in low heat until golden brown and crisp. Unlike lechon kawali, which needs an incredible amount of oil for deep frying, this mode of cooking allows the pork to fry and brown in its own rendered fat.
If you're craving a delectable pork treat, this method is sure to deliver. You get a perfectly seasoned dish with only two ingredients and hardly any work!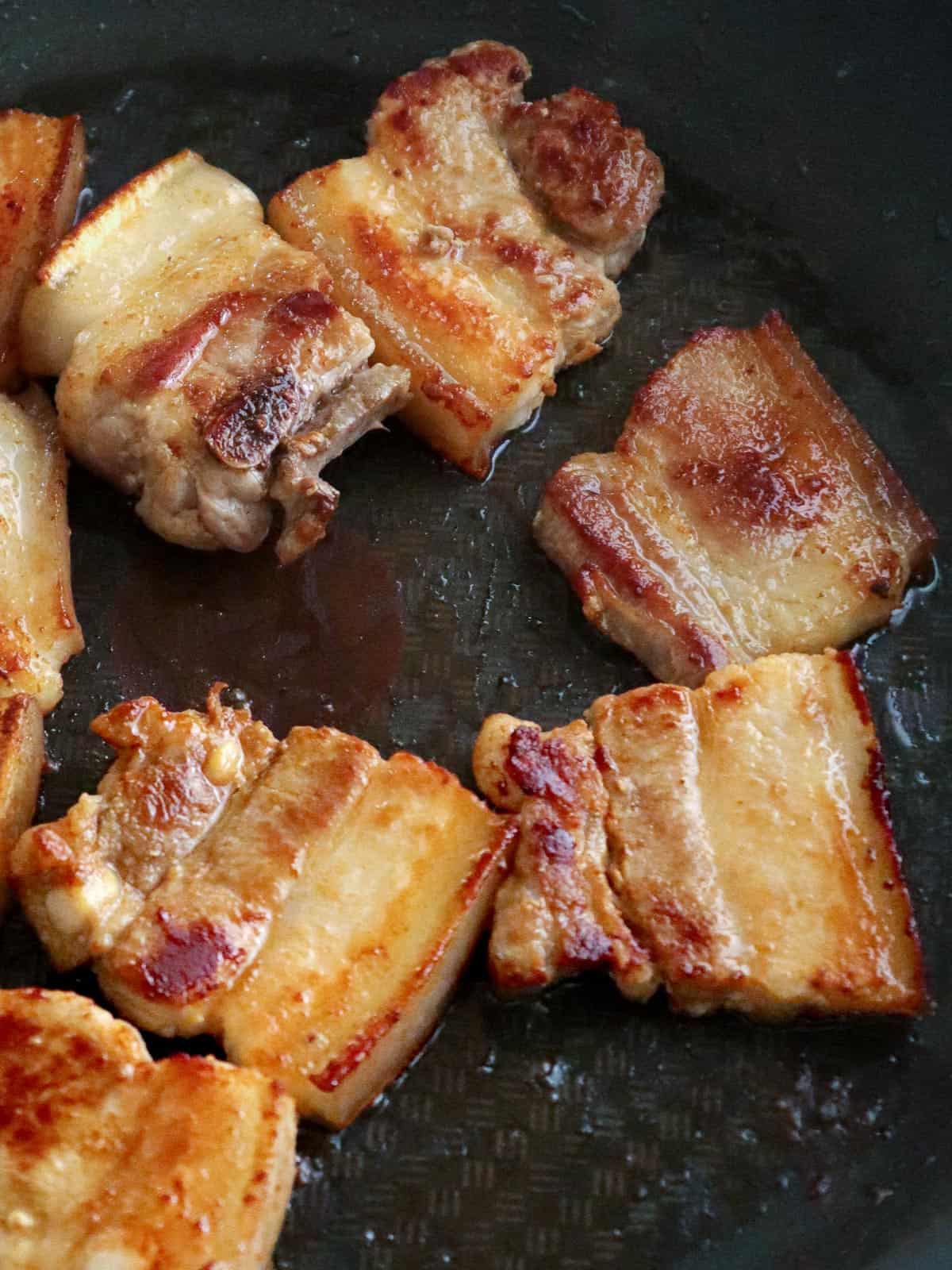 Cooking Notes
Cook on low heat. The slow, gentle process will allow  the pork to crisp up with burning.
The longer the pork is cooked and the more it renders fat, the crispier the texture.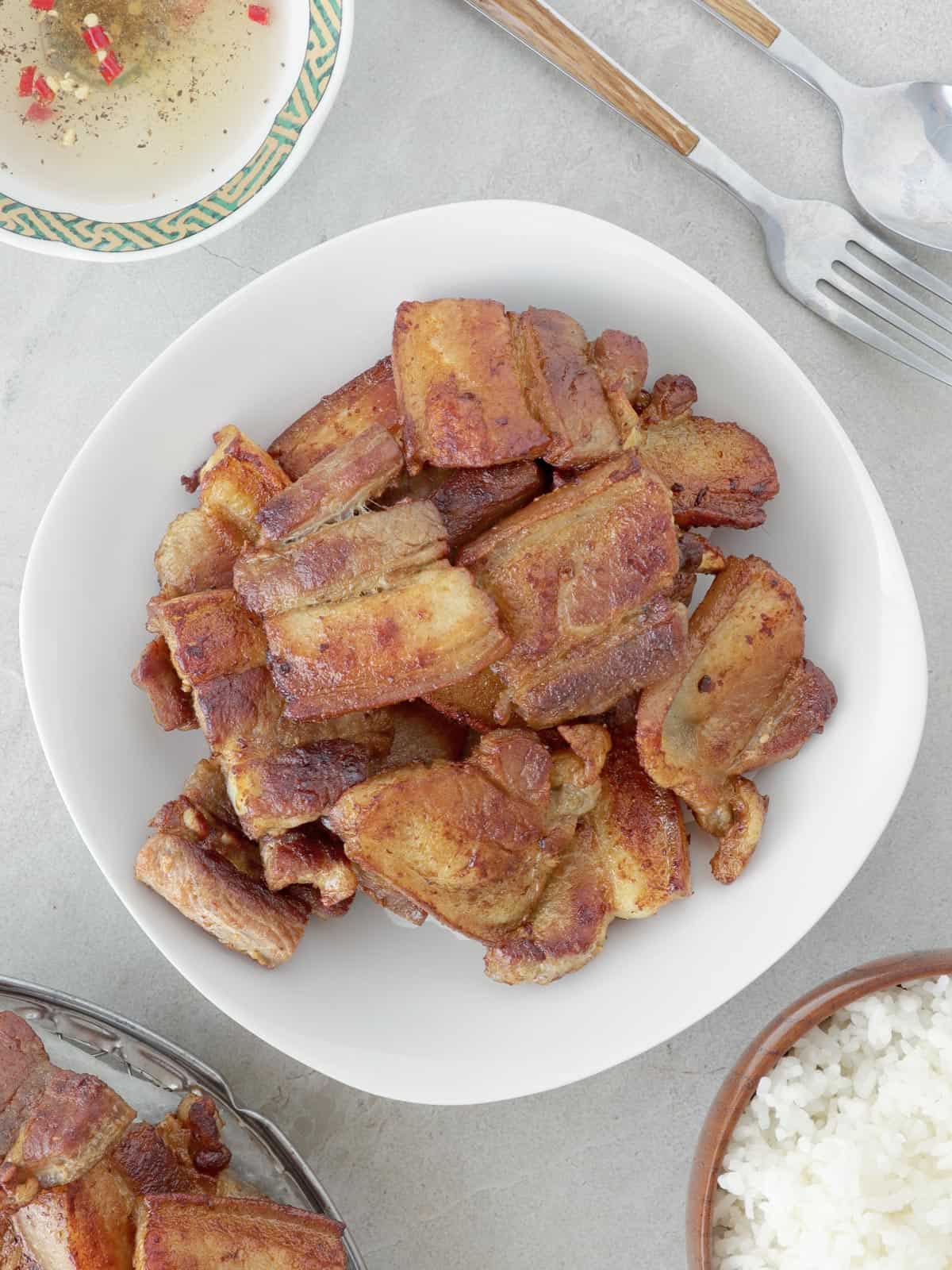 How to serve
These delectable pork morsels are often enjoyed as an appetizer or main dish with spicy vinegar.
They're also commonly turned into humba or added to vegetable stir-fries.