Ready to add some Japanese flavors to your table? This Tonkatsu recipe makes the tastiest, crispy pork cutlets breaded in panko and deep-fried until golden!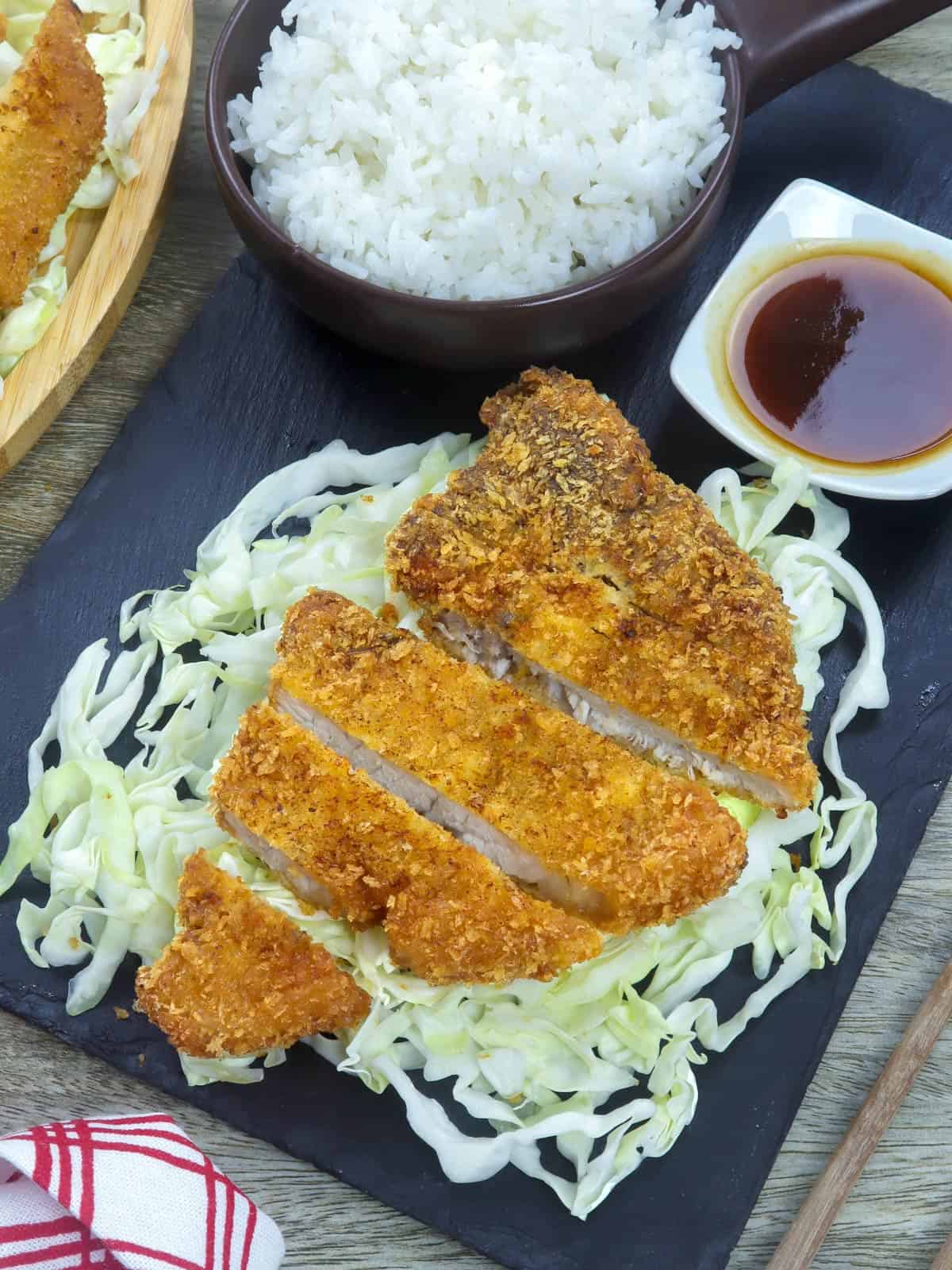 Table Of Contents
What is Tonkatsu

Helpful tips

How to serve

More pork recipes

Tonkatsu
Pork chops are relatively easy to cook, but they present a bit of a challenge. Since they're such a lean cut, they're prone to overcooking and quick to dry out. A matter of minutes can make a difference between slicing through a succulent pork loin and chewing a tough cardboard-like piece of meat.
However, I have two favorite ways to prepare juicy, flavorful pork chops. First, my copycat salt and pepper pork chops! They took a bit of experimentation, but I'm proud to say they're just as good, if not better, than the restaurants. Second, tonkatsu!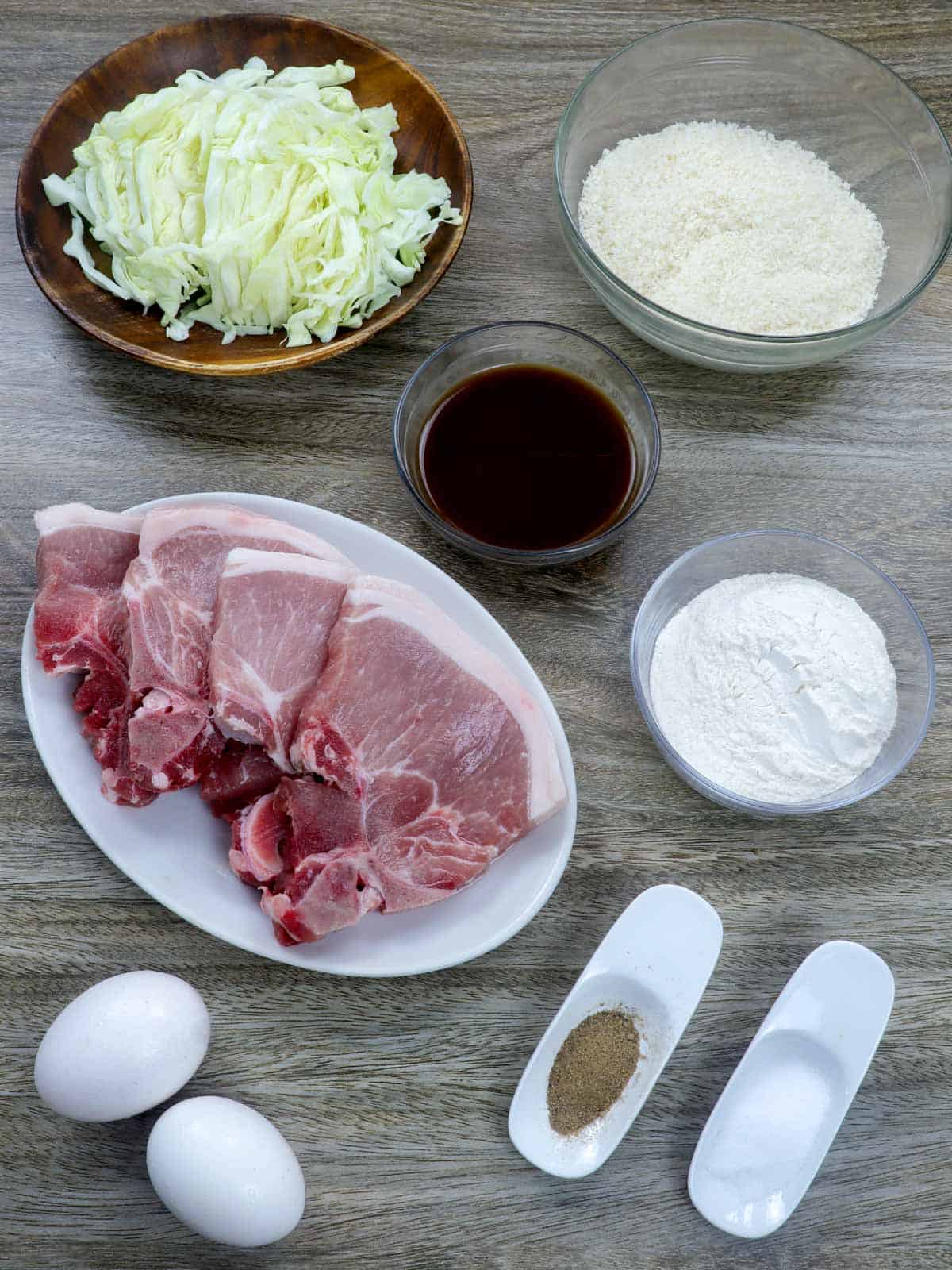 What is Tonkatsu
Tonkatsu is a Japanese dish consisting of a crispy fried pork cutlet. Seasoned pork loin or fillet is lightly dredged in flour, dipped in beaten eggs, and coated in Panko bread crumbs before deep-frying in hot oil until golden and crunchy.
While pork (ton) is the most popular, several variations use other meat alternatives such as boneless chicken (tori), minced meat patties (menchi), ham steaks (hamu), and beef (gyu).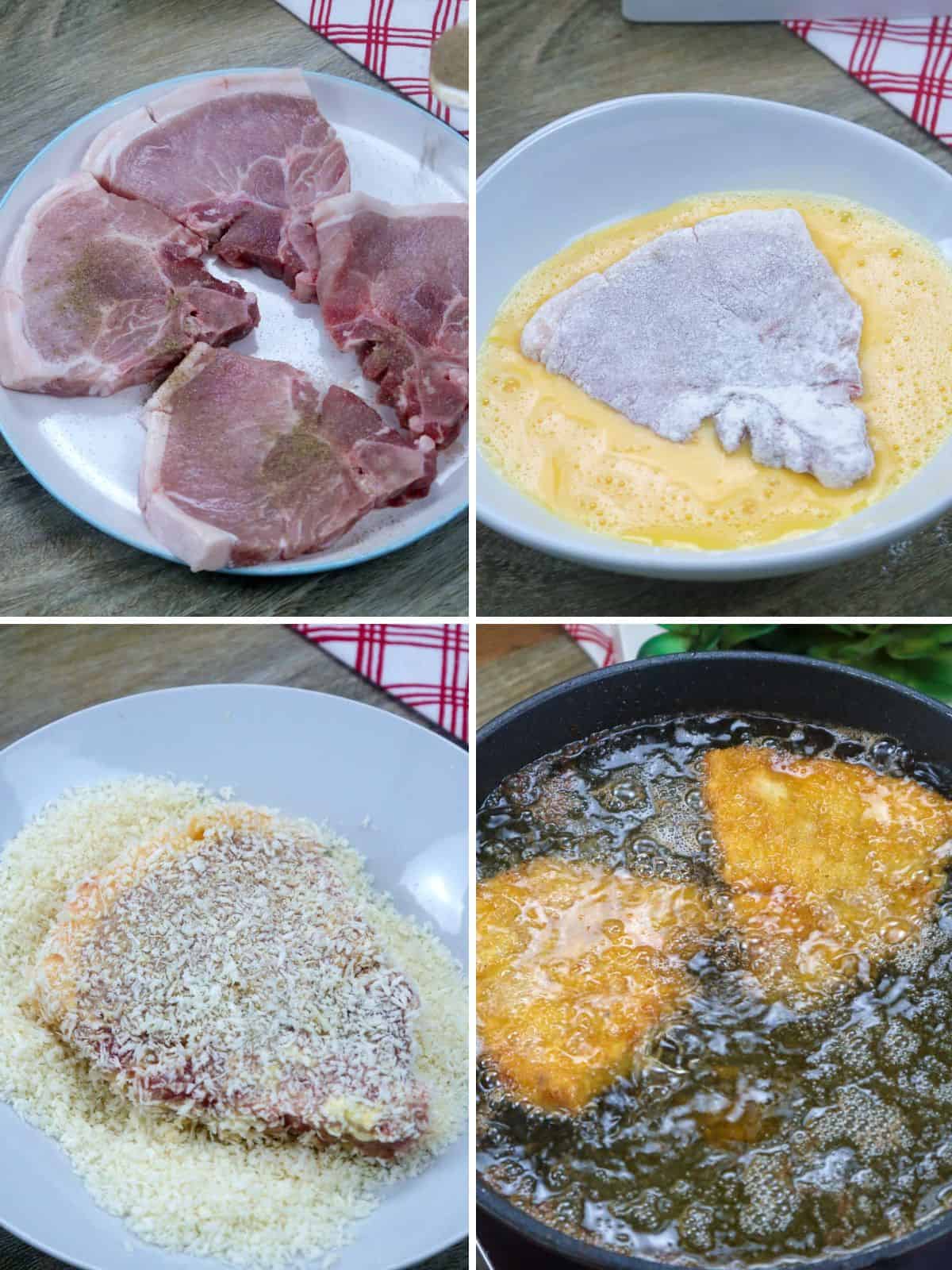 Helpful Tips
Make a few slits about 2 inches apart through the fat and connective tissue on each of the pork chops to prevent them from curling during frying.
For the best results, maintain the deep-frying temperature at an optimal range of 350 F to 375 F.
Clean the oil and remove any crumbs between batches to keep the crust from darkening.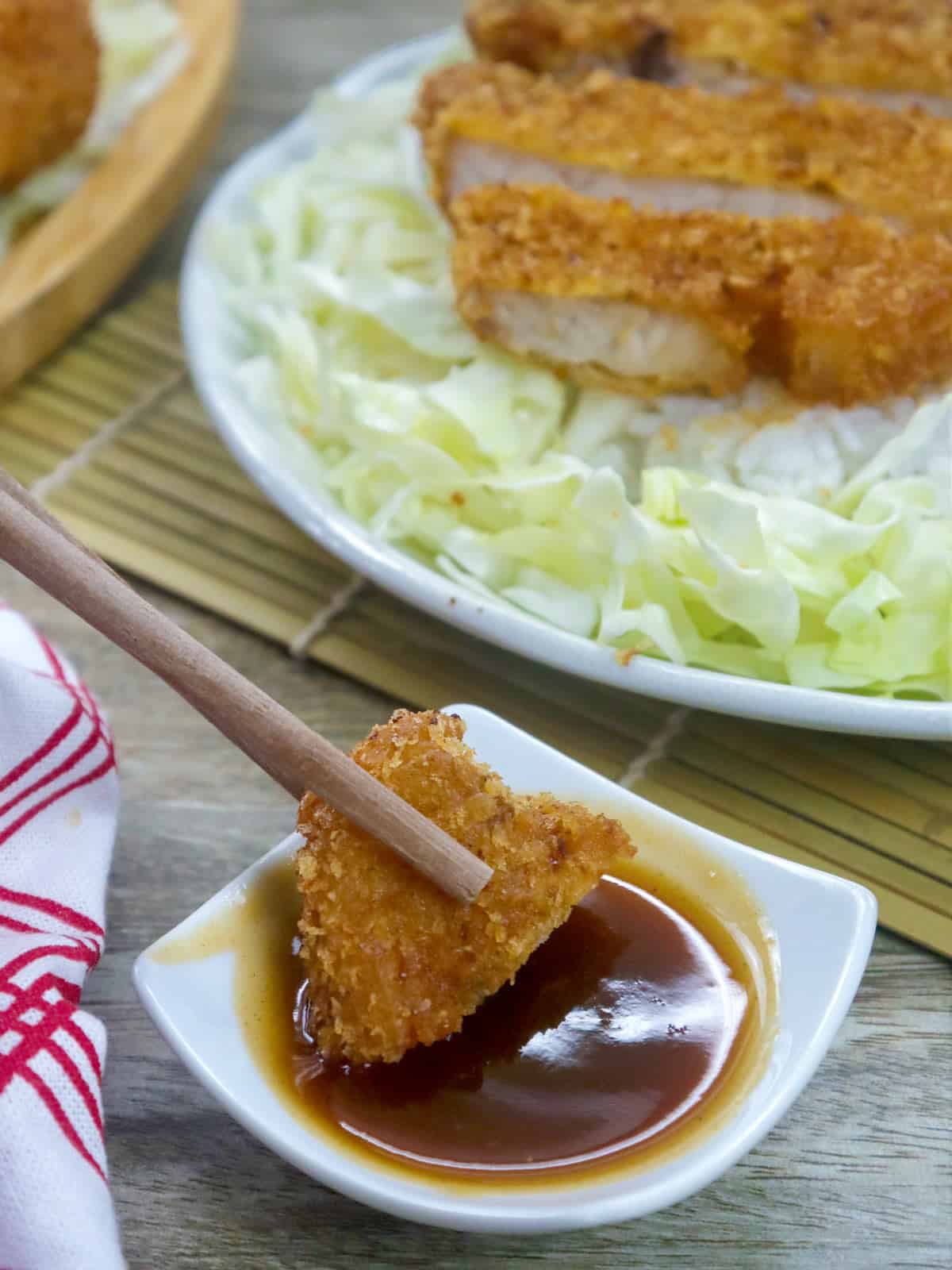 How to serve
Tonkatsu is traditionally served with shredded cabbage on the side and a thick, sweet, and salty tonkatsu sauce.
It's also common to enjoy the breaded cutlets in sandwiches (katsu-sando), curry (katsukare), or rice bowls (katsudon).